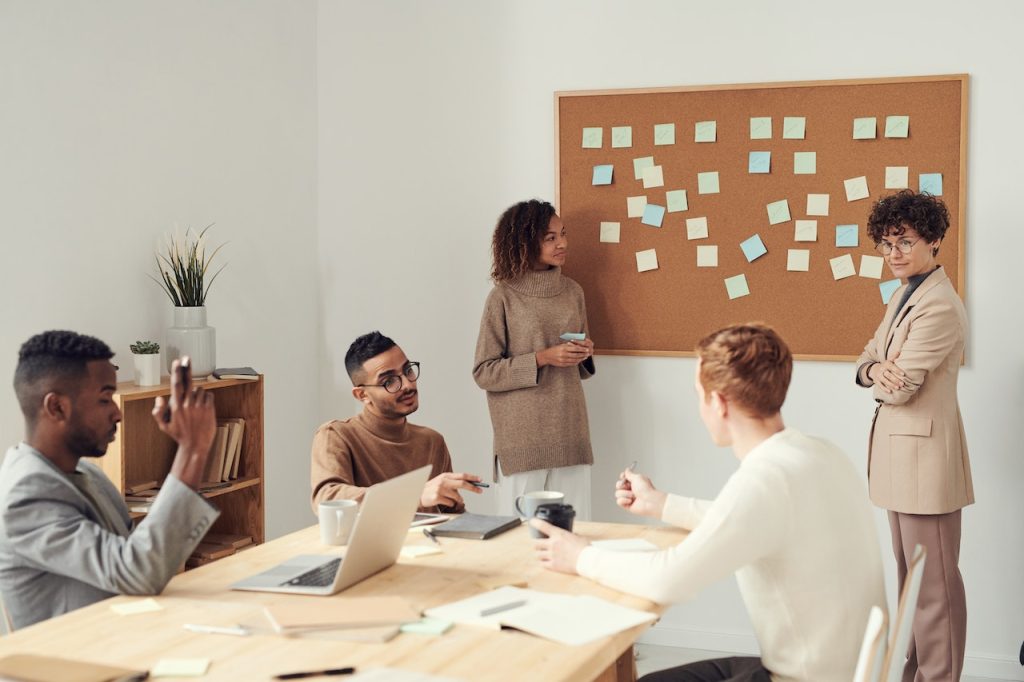 Many people dream of striking out on their own, either as a full-time venture or as a means to supplement their current income. In order to ensure your success, we have compiled this detailed checklist for you to follow. From the basics to advanced strategies for thriving, this book covers it all. The question then becomes how to get off to a strong start without hitting any snags. Use this helpful essential checklist for business start-ups to launch your business with confidence.
#1 – Research the Competition
For example, some people want to one day make a living as yoga instructors, dog walkers, or merchants of one-of-a-kind wares. For others, it's more about breaking free from an employer and striking out on one's own, whether through launching a home-based business, going digital, changing careers, or something else entirely. No matter what drives you to launch a firm, study the industry thoroughly. Finding your target market is the first step in developing a product or service and a distribution strategy. Customers in some industries may be accustomed to, or even anticipate, a multi-channel, cross-device interaction with a company. A yoga instructor might provide sessions in person and online. Keep in mind that while cost is always a consideration, modern buyers also value products and services that minimise their impact on the environment and the community.
#2 – Write a Business Plan and choose a Name
Putting together a business plan will help you refine your company's goals and unique selling point (USP). It also details your plans to expand your consumer base, market your offerings, estimate future earnings and cut expenses. Everything you do should be guided by your objective and unique selling proposition. Your ability to spot and resolve problems early on is greatly enhanced by giving some thought to the practical implications of your business plan. Finding the right name for your business can be facilitated by investigating the "what," "who," "how," and "why" of your proposed venture. Since it will serve as the foundation of your brand's identity, your name should be indicative of your goals and unique selling proposition. You can test how your name sounds in a logo or on other promotional materials with a variety of free and low-cost marketing tools. Are the tone, presentation, and sensation all satisfactory? Does it set you apart from the competition? Will it hit home with your target audience? Will it last and expand as your company does?
#3 – Register your Business
Once you have a company name, you can decide on the structure of your business, which will be important for legal and financial purposes. We recommend you speak to an accountant and/or a solicitor, to get detailed, personalised advice on the options open to you including tax implications, as these are based on company structure and your own very specific situation.
#4 – Financial Management Strategy
Careful and comprehensive financial management is one of the greatest methods to finance a business over the long run. Having a solid working connection with your bank is essential, as is selecting the best business bank account for your requirements. Things like small company insurance and establishing a merchant account for online transactions should also be on your mind. You'll be well-positioned for success if you devote some time to studying the business's finances. From maximising profits to decreasing expenditures to fulfilling tax and legal obligations, running a small business is fraught with financial challenges. Knowing which business expenses qualify for a tax deduction is a good first step towards tax minimization. To keep track of your financials, you can hire an accountant or utilise one of the many internet business tools available, such as accounting software.
#5 – Build your Brand
Your company's reputation transcends its products and services. It tells customers, investors, suppliers, partners, and employees "who" your company is and what it stands for. An effective brand has a distinct purpose and unique selling proposition. The visual identity and voice of your brand can then be developed from this foundation. You can hire a graphic designer to help you with brand development, or you can use one of the many free logo generators available online. As a small business owner, you may take advantage of the current need for deeper meaning and genuine connections by relating your own personal narrative to the demands of your target market. This will help you build trust with your target audience by making your brand seem genuine, modern, and current. Always keep in mind that people do business with those they like, trust, and know.
#6 – Don't Overlook the Minutia
If you want to succeed in business, you need to provide your customers with an excellent experience across all of your channels of communication. To learn what has to be done, first create a customer journey map. You may use this to plan out every aspect of your business, from advertising and public relations to product and service delivery. It will also aid in the identification of the supporting parts, such as hardware, software, and third-party services, such as a reliable courier who will get your product to the customers front door, which is make or break for online reviews – if people are happy with their experience, they will tell a friend, if they are NOT they tell ten friends!! Find out what general and industry-specific regulations and legislation you will need to comply with, whether voluntarily or legally, as well as any other external elements that could have an impact on your organisation. Keep in mind that your local laws and regulations may differ from those of other places.
Keep in mind that referrals from satisfied customers are a powerful kind of advertising. Maintain an active social media presence by communicating with customers and responding to their comments. You can give potential consumers a taste of what you can accomplish for them by showing them images of your newest product, videos of the process, or in-depth guides. Maintaining a strong emphasis on providing a satisfying experience for customers can help you win over new ones and keep old ones coming back. Take care of yourself first and foremost. It's possible to have both stress and success when running a company. It's crucial to take breaks to recharge your batteries so you don't burn out. If you own a small business, don't be afraid to ask for assistance, since there is plenty of it available.