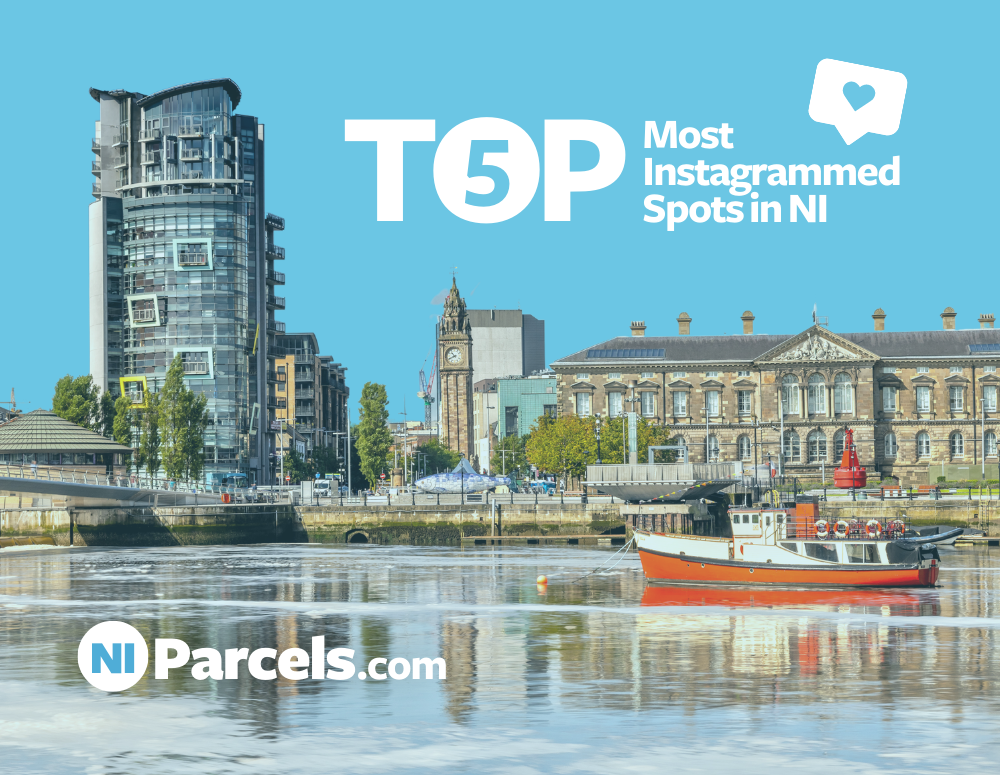 We have endless Instagram picture opportunities in our wee country, with our beautiful coastline, our natural landscapes, and of course, our vibrant, and up-and-coming cities. It's amazing to think that people travel thousands of miles every year to see our part of the world, and we get to enjoy it every day. 
Listed below are the top five Instagrammed spots in Northern Ireland, in order of popularity.
Giants Causeway
327K posts

The basalt rocks formed by volcanic activity some 50 million years ago, this UNESCO World Heritage Site attracts millions of visitors to Northern Ireland, and it's no surprise that it's the top Instagrammed spot.
Mourne Mountains
146K posts

In the Mourne Mountains, sweeping peaks meet the shores of Strangford Lough. As a haven for nature lovers, outdoor adventurers, and keen photographers, it's no surprise that the Mournes have inspired many writers, artists and filmmakers.
Dark Hedges
70.5K posts

If you're a Game of Thrones fan, you'll recognise the Dark Hedges, which represent "Kingsroad". The original purpose was to impress guests visiting Gracehill House, a Georgian mansion. Today, they are one of Northern Ireland's most popular and photographed sights.
Cavehill
55.8K posts

There's no better place to get all-encompassing views of Belfast than Cavehill. The country park is complete with picnic areas along with various walking and cycling trails. 
Carrick-a-Rede
52.9K post

The Carrick-a-Rede rope bridge, elevated 100ft above the ocean, was erected in 1755. The rope bridge is connected between 2 cliffs, providing access to Carrick-a-Rede Island, which is home to just a single cottage built by a fisherman.