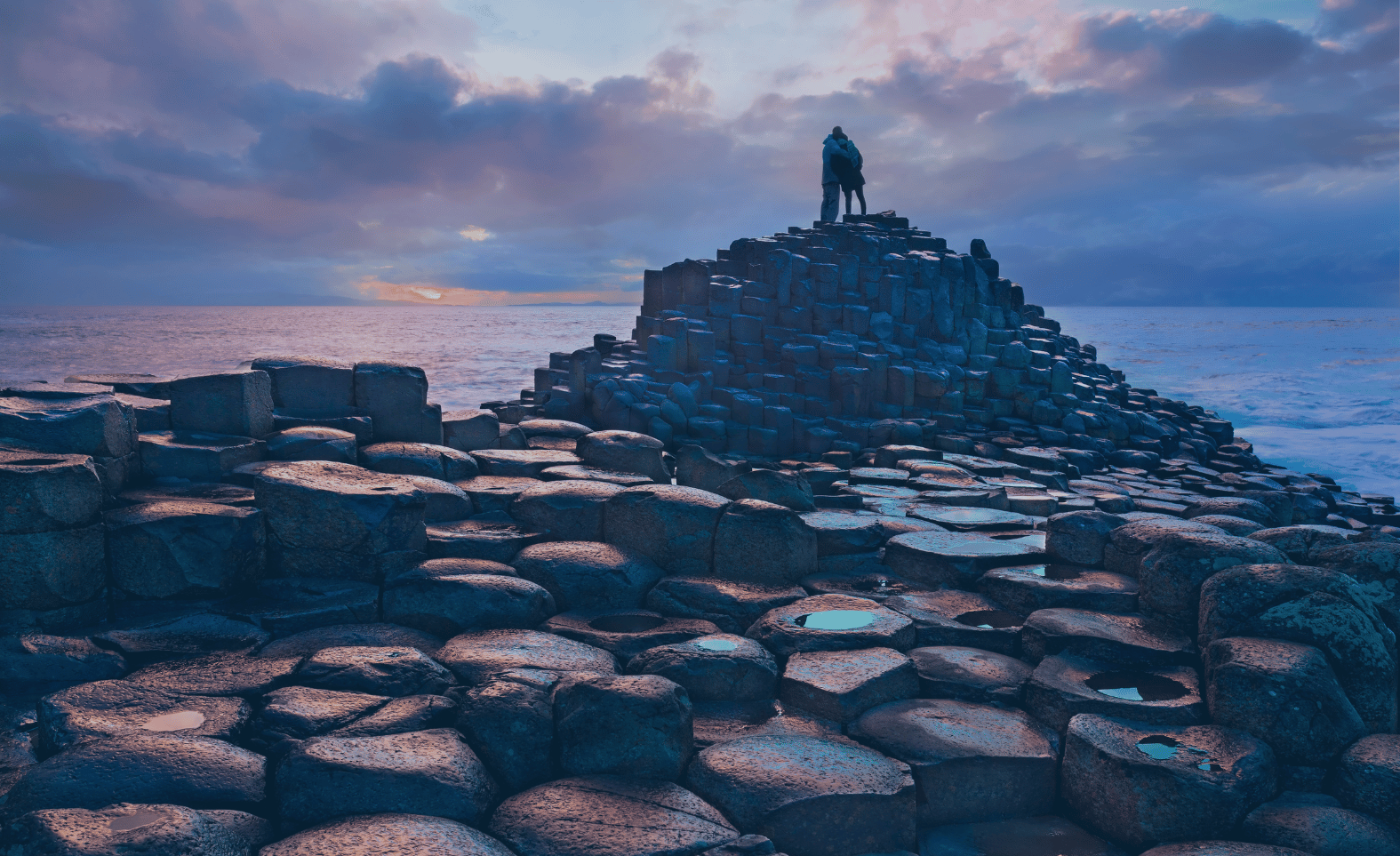 Valentine's Day is just around the corner! And, there's still that niggling thought on many people's minds, "What will I do for Valentine's Day?"
Whether you're spending Valentine's Day with your partner, close friends and family, or just enjoying your own company, we've got some ideas for what you can get up to. From a meal in a nice restaurant, to an overnight stay, or simply to enjoy the outdoors, we've got all angles covered with our top picks.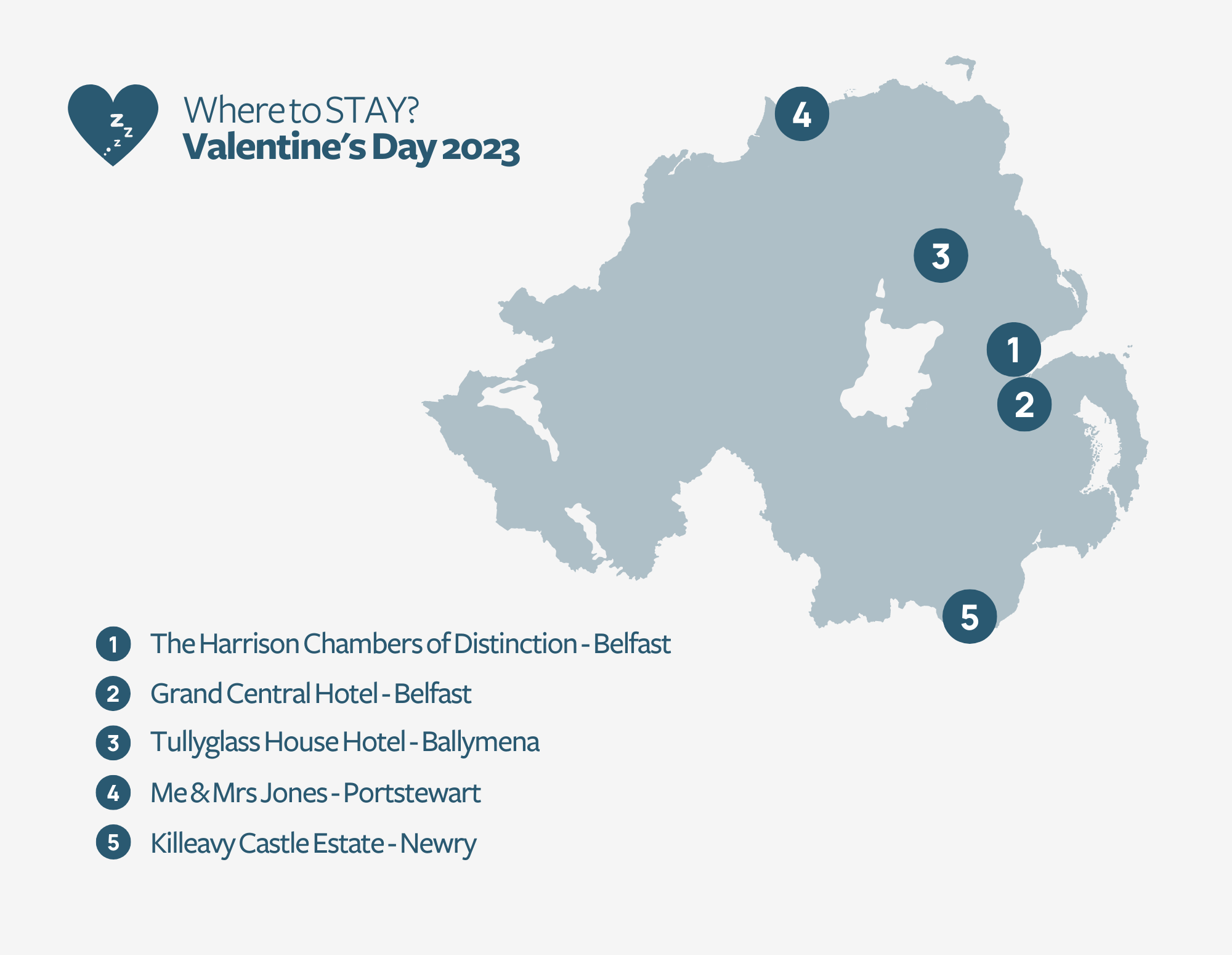 There are some fabulous Hotels in Northern Ireland! From the iconic Grand Central Hotel in Belfast, renowned for its awe-inspiring cocktail lounge on the top floor, to the hidden gem of the Harrison Chambers of Distinction, each offering impeccable service and a unique atmosphere. For a country retreat it has to be the Tullyglass House Hotel, or for that more romantic setting it's Me & Mrs Jones in Portstewart. Finally, for luxury and breathtaking views the majestic Killeavy Castle Estate in County Fermanagh will not disappoint.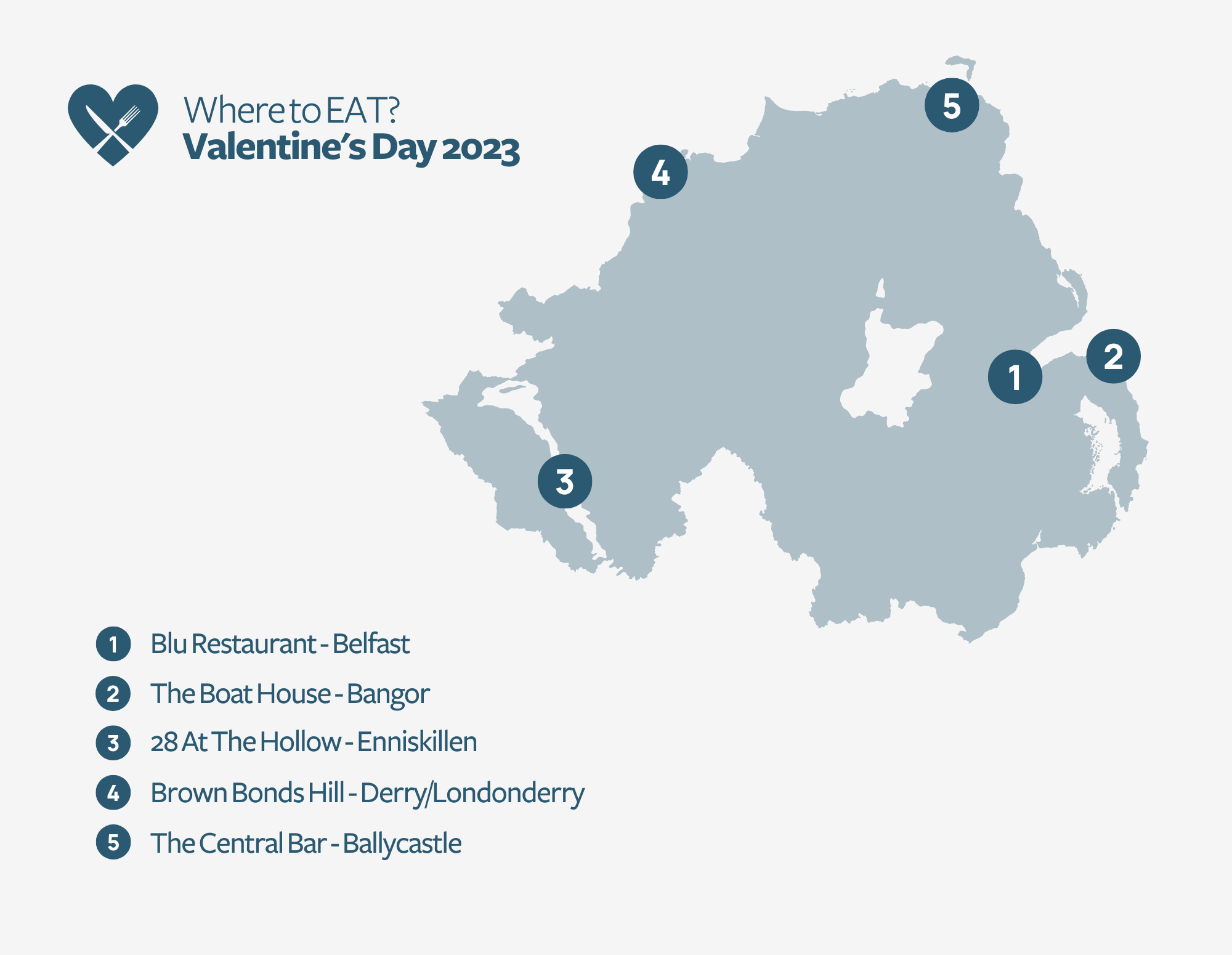 If you're looking for a great restaurant experience in Northern Ireland, there's no shortage of delicious and unique options to suit everyone's tastes. Our top picks for restaurants in Northern Ireland is a great place to start! 
The Boat House in Bangor offers great seafood and a relaxed atmosphere, while Browns Bonds Hill in Derry/Londonderry has amazing cocktails and a lively atmosphere. 28 At The Hollow in Enniskillen is perfect for a romantic evening, while Blu Restaurant in Belfast is a fantastic choice for a more formal dining experience. Finally, The Central Bar in Ballycastle has a great selection of beers, wines, and spirits and a friendly atmosphere.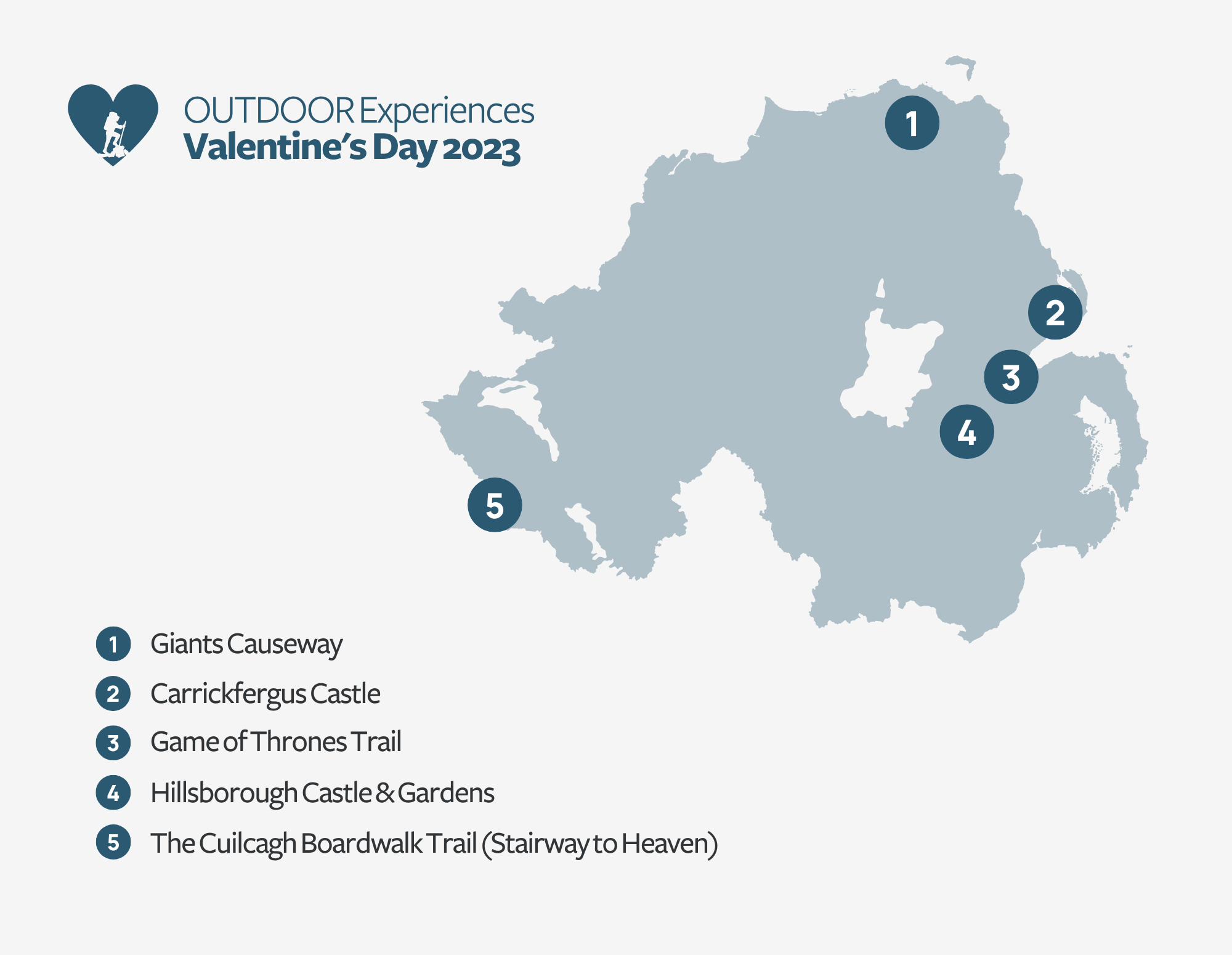 Northern Ireland is full of incredible beauty, with unique and sought after sights that are enjoyed by visitors and locals alike, so you'll find something that will appeal to you!
The Giant's Causeway is a stunning natural phenomenon – a collection of basalt columns along the coastline – and one of Northern Ireland's signature attractions. Just a few miles away is Carrickfergus Castle, a 12th century Norman castle where you can get a real sense of the history behind the area. Hillsborough Castle & Gardens is a beautiful Georgian mansion with gorgeous gardens and guided tours, while the Game of Thrones Trail is a great way to explore the filming locations of the show. Finally, the Cuilcagh Boardwalk Trail (Stairway to Heaven) is a stunning hike through the Fermanagh countryside – the views are spectacular! 
Need more inspiration? Why not check out the Top 5 Most Instagrammed Spots in Northern Ireland.
Whatever you get up to this Valentine's Day, we hope it's a great one!