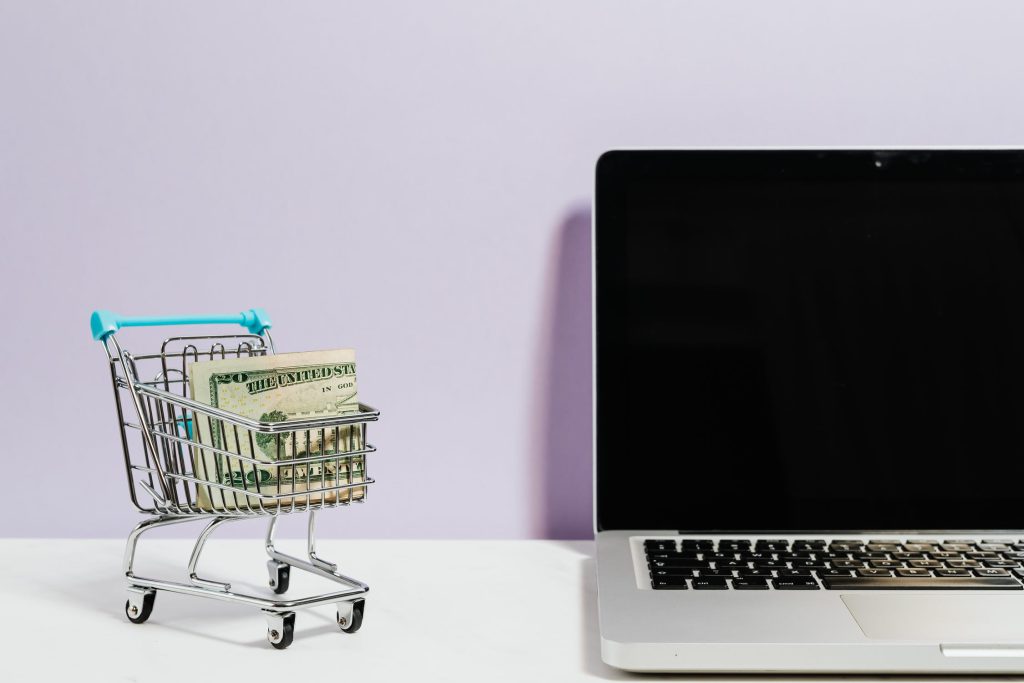 Amidst the ongoing Coronavirus pandemic, businesses are desperately doing all they can to try and stay afloat. Whilst Government funding might pick up a bit of the slack, it can only go so far and as a result, many retailers that have been forced to shut their shop are turning to the digital world for help. Some are keeping it simple by just sharing their products on social media and doing contactless drop-offs or pick-ups. Others are setting up websites so they can take their business fully online.
If you've found yourself in this situation and you're desperate to make the move from traditional retail to e-commerce in time for the Christmas rush, we're here to help. If you're new to e-commerce it can feel a little overwhelming and you might not know how to get started – and that's OK.
In this guide, we'll take a look at how you can pivot from traditional retail to e-commerce as easily as possible and just in time for the festive season.
Choose the right e-commerce platform
If you've decided that you need to get your website up and running as soon as possible, you'll need to choose the right platform for the job. Luckily, there are several e-commerce platforms and marketplaces out there that make setting up a site for your business easier than ever. For example, you could set yourself up an account on Etsy, eBay or Amazon to sell your products. Alternatively, if you want a selling space that's all your own you could use a website builder like WordPress or Shopify.
Which you choose will largely depend on the functionality you're looking for, your budget and how confident you are in your abilities to set this up yourself. Although you don't have to jump right in at the deep end, it's worth looking at what plugins or functions are available for enabling reviews, SEO, adding blogs and other improvements you might want to make in the future.
Once you've chosen your platform you can build your website or pages (most will have built-in themes you can choose from) and get ready to start adding your products.
Add your products
Next up you need to add all your products to your pages and make sure you give each one a description. These don't have to be long, but make sure they include relevant keywords and give a good and accurate overview of the product. Most website builders will have simple ways you can add your products and will prompt you where to put your descriptions – so don't panic!
It's also important that you add photos of your products as this will boost your chance of making a sale. Think about it, in-store your customers can see and hold your products and they're unlikely to purchase anything if they have no idea what it even looks like.
If you wish to and you have the skills to do so, you might even want to add videos of your products being showcased or demonstrated.
Decide how you're going to ship your products
If you choose to offer delivery to your customers (and you should because click and collect will only get you so far) then you need to choose how you plan to ship your items. Our courier comparison service will help you find the best deal for you. There are lots of couriers out there that are working their hardest to keep things going despite the pandemic. How you choose to ship your parcels will likely depend on the volumes of sales you're making and what's available to you.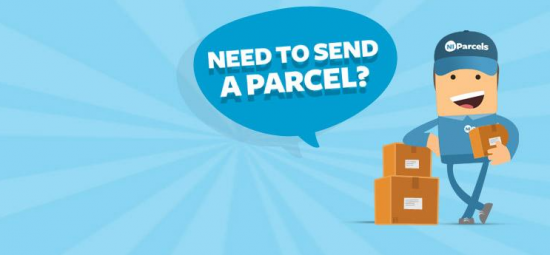 NI Parcels is used by hundreds of local small businesses in Northern Ireland and beyond and we are committed to keeping costs as low as possible. We specialise in Postage to Northern Ireland
Let everyone know you're open for business
Once your website or marketplace is up and running, you need to let people know that you're open for business. The final step in moving from traditional to e-commerce retail is to market your business effectively online to help you draw in customers. After all, you can no longer rely on foot traffic and people simply passing by your shop, you need to work that bit harder to drive traffic and make sales.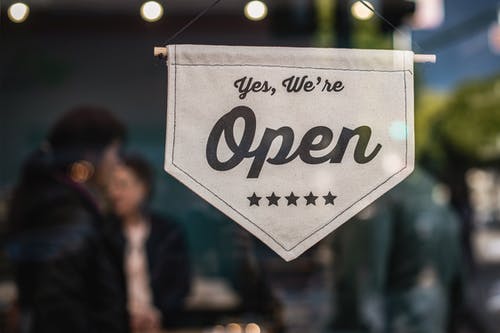 But don't worry – while marketing might be almost entirely new to you, the good news is that it doesn't have to be hard work. There are several ways you can do it:
Put a sign up in your store – One of the easiest ways to let your regulars know that your business has moved online is to put up a sign in your shop window. This might also catch the eye of passers-by and could help to drive traffic to your site. You might also want to take this as an opportunity to encourage them to follow you on social media.
Shout about it on social media – It's likely that you'll already have a social media account of some kind, but if you don't it's a good idea to set up accounts in your business' name and begin building a following. You can use these platforms largely for free (unless you want to use paid advertising) to promote your business, products and any offers you have on.
Work on SEO – Search engine optimisation (SEO) is the technique of optimising your web copy with keywords to make it appear higher on search engine results pages. But the good news is, you don't need to go too deep into this, you can quickly get to grips with the basic skills and make a good start on boosting your online visibility. Alternatively, you could hire a professional service to do this for you.
Utilise remote working – one of the good things to come out of the global pandemic is that it has shown many people the benefits of working remotely. When you embrace e-commerce you will be able to open your business up to using a remote team around the country (or even the world) so you can hire the best people without being limited to those who work within a few miles of your shop.
Pay for advertising – If you've got a bit of budget aside for marketing, paid advertising can help you to get your brand out there. You might want to use this in the run-up to Christmas to promote any seasonal sales or products you have on offer.
Partner with other e-commerce businesses – You could also do partnerships with businesses in your niche or local area and work together to promote each other. This can open you up to a whole new audience, especially if they already have a good online following.