The COVID-19 virus shook the world in 2020 and sadly it is not over yet. The ongoing global pandemic has lead to a series of national lockdowns and other regulations in a bid to slow the spread of the virus. This means in places like the UK, most non-essential businesses have had to shut down, travel is limited and people are advised not to spend time with anyone outside their household.
As challenging as this has been, it has also meant that people have found new ways to show their loved ones they care – but from a distance. This has seen an increase in the use of technology and tools such as video calls, instant messaging and gaming apps that are helping to bring people together.
It has also seen people turning to more traditional methods to connect such as sending cards, letters and gifts through the post.
So, with the UK now in its third lockdown, we thought we'd take the chance to look some ideas for care packages and how you can put these together. We'll also look at how you can send a care package to your loved ones right now to let them know you're thinking of them in these difficult times.
Ideas for care packages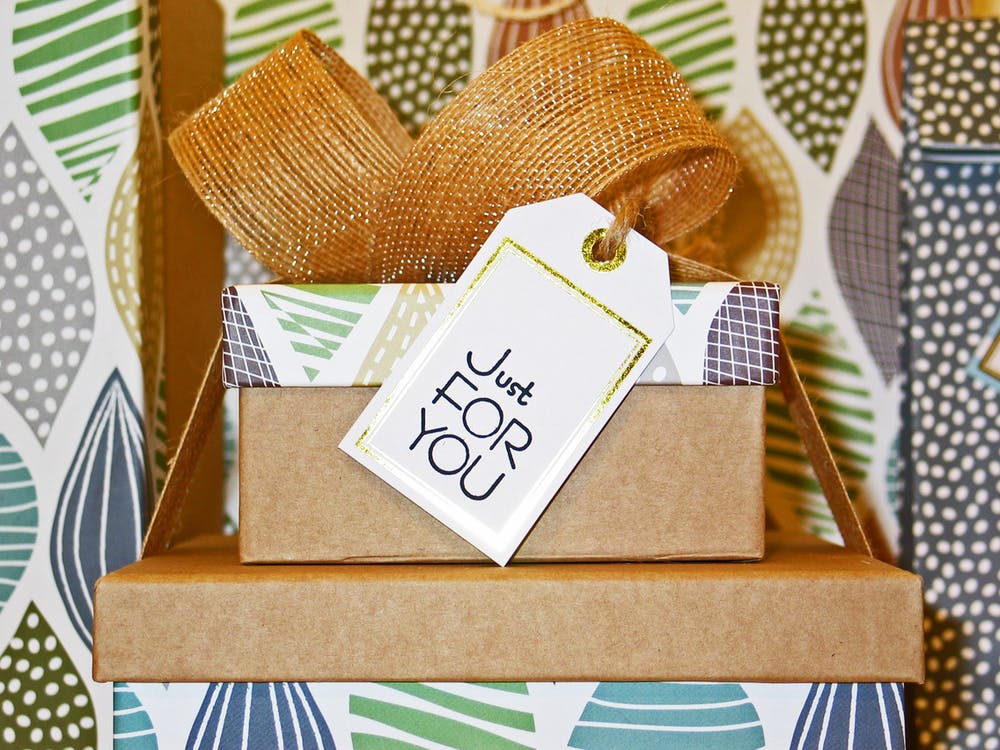 There are so many lovely ways you can show your friends and family you care. If you're good at the personal touches, you might have already sent a care package or two in previous lockdowns but if you need a little bit of inspiration to get started, we've got you covered!
Below are just six ideas for care packages and gifts that you can send to your loved ones during lockdown:
Flowers – Who doesn't love flowers? And with so many great delivery services out there, you can have these sent straight to their door. And most of the time you can add extra gifts with these like boxes of chocolates or bottles of champagne. To do this, either call up their local florist if they're still operating or use sites like Bloom & Wild to help you find the perfect bouquet.
Vouchers – Why not write them a card or letter and include some vouchers so they can choose what they want. These could be for local shops, restaurants, hotels or entertainment venues. This can be a great way to give them something to look forward to after lockdown and also helps to support local businesses.
Subscriptions – Give them a gift that keeps on giving! Monthly subscription boxes and care packages cover everything these days from monthly gin clubs to cheese deliveries, beauty products and so much more!
Food delivery – Whether you have someone pick the shopping up for you or place an online order with a local supermarket, nothing shows you care like a package of their favourite comfort foods and drinks. And some essentials (like toilet roll), of course! This can be particularly great if they're unwell or having to self-isolate and can't leave the house.
Pay for a takeaway – Do they love a takeaway pizza or curry? Why not place their favourite order and have it delivered to them as a nice surprise (but maybe just let them know in advance so they don't start cooking something else!).
DIY care packages – If you want to give your care package a real personal touch, order in/shop for some goodies and put these together in a box or package to send to your loved one. This might be some of their favourite snacks, beauty products, games, magazines and anything else you think would cheer them up in lockdown.
The best way to package these up
Although essential stops are still open, it can be trickier to get your hands on packaging, especially if you're trying to limit how often you leave the house. So we thought we'd put together a few suggestions for packaging your gifts.
If you want to save money, you could purchase vouchers and simply put these in a card. This will only require you to buy a postage stamp and pop it in the postbox. Alternatively, if you're making your own care package, find an old box you have either a shoebox or from a parcel you've received in the past. These are always great to keep!
If you're not sure how you're going to package and send your parcel, then you could order directly from a supplier or local business online. Most sites allow you to specify if you're sending a gift so they can package this properly for you and ensure the price tag is left off.
How to send your care package
Post offices, supermarkets and other small essential shops are still operating as normal. So if you have a local post office nearby, you can always pop in there to send off your parcel. You might also have Parcelshops nearby for couriers like Hermes. Most offer free label printing services, so you can go in-store pay for your parcel and drop it off. The courier will do the rest!
As we've said above, smaller cards or letters can just be popped in the postbox but if you're including anything bigger than vouchers don't risk a postal fine. In that case, it's best to go to still go to the post office and check whether your letter is too big for the usual service and whether you'll need to pay more for the postage.
Similarly, as we've said above, some businesses will be able to package and post your item for you if you're going directly through their website. So if you're not sure what to do, this can save you a lot of the hard work!
Last but not least, if you live nearby your friend or family member, you could just drop your care package off in person. That said, if you're going to do this you must make sure you're abiding by all rules and regulations. This usually means dropping it off without any human contact and certainly without going inside their house.