With the Euros in full swing, we're cheering on the Green and White Army as loud as we can…
National pride is at its peak, so we thought it would be a great idea to keep the patriotism going by taking a look at some of Northern Ireland's most notable sportspeople.
Here are a few of the top names. And if you have any more suggestions, be sure to let us know on Facebook and Twitter.
Rory McIlroy
Ah Wee Mac. This talented golfer has made us proud on many an occasion, as a four-time major champion  – three of which he won under the age of 25.
Darren Clarke
Another amazing golfer on the list is Dungannon's own Darren Clarke. During his career, Clarke has won 22 tournaments worldwide, including the 2011 Open. He has also won two World Golf Championship events, defeating Tiger Woods in 2000.
Dame Mary Peters
Lisburn dwelling Dame Mary Peters is a Northern Irish legend, and most famously the gold medal winner in the womens pentathlon in the 1972 Olympic games in Munich.
Barry McGuigan
The Clones Cyclone is without doubt Northern Ireland's most famous and respected professional boxer and has been inducted into the World Boxing Hall Of Fame and the International Boxing Hall Of Fame for his achievements. At the height of his career in the 80's venues such as the King's Hall would be packed to the brim with fans travelling from everywhere to see him fight.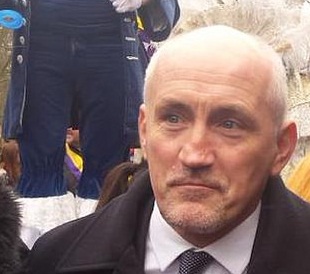 George Best
Probably the most famous NI sportsperson on the list is George Best – we even have an airport named after him! The professional footballer is known as one of the greatest in history, playing for Manchester United and the Northern Ireland team. In 1968 he won the European Cup with Manchester United and was named European Footballer of the Year and FWA Footballer of the Year.
Alex Higgins
Belfast born Alex 'Hurricane' Higgins is one of the most iconic snooker players of all time. He was known as the people's champion and is one of only ten players in history to complete snooker's 'Triple Crown', winning the World Championship, the UK Championship and the Masters.
Paddy Barnes
Another much loved local figure is boxer Paddy Barnes. Paddy has won two gold medals at the Commonwealth games (2010 and 2014) and two Olympic bronze medals in his career; the first in 2008 and the second in 2012. He also has the great honor of bearing the Flag of Ireland Tricolor at the 2016 Olympic Games.
via paddyb_ireland on Twitter
Joey Dunlop
Hailing from Ballymoney, the great Joey Dunlop was a world championship motorcyclist. He was regarded as a true working class hero and a legend in his field; being named as the fifth greatest motorcycling icon ever in 2005, by Motorcycling News. He was recognised with an MBE for his sporting achievements and also an OBE for his incredibly charity work for children in Romanian orphanages. Joey sadly died in Estonia during a race in 2000.

Pat Jennings
Newry raised Pat Jennings is a talented goalkeeper, playing for Tottenham Hotspur, Arsenal and the Northern Ireland team during his career. He had an incredible international footballing career, snapping 22 years. He played 119 games for Northern Ireland and made over 1,000 top level appearances in total.  He won the FA Cup in 1967, the League Cup in 1971 and 1973, and the UEFA Cup in 1972

AP McCoy
Former horse racing jockey, AP McCoy recorded his first winner in 1992 at the age of just 17. He went on to ride a record of 4,358 winners and was a champion jockey 20 consecutive times – every year of his professional career.

Eddie Irvine
From County Down, Eddie Irvine is one the the most famous racing drivers with an outstanding career. In 1999, he has an incredible season, taking four victories and finished runner up in the Formula One World Driver's Championship.

Carl Frampton
Another respected 'People's Champ' on the list is Belfast boxer Carl 'The Jackal' Frampton. Carl is a former unified WBA Super-weight and IBF Super-bantamweight champion with a loyal local following behind him.

David Healy
David Healy is a Northern Irish former footballer and the current manager of Linfield. He is the all-time leading scorer for the NI team, with 36 goals and is also the joint goal-scoring record holder of the UEFA European Championship, with 13 goals. During his professional career he played for a number of clubs including Manchester United, Preston, Leeds United, Fulham and Rangers to name just a few.
Graeme McDowell
In Northern Ireland, we're certainly not short of talented golfers. Graeme McDowell is one of those top names. Most well known for winning the 2010 Open he has also won ten events on the European Tour and three on the PGA Tour. He represented Ireland at the World Cup and has been a member of the European Ryder Cup team three times.
 Thanks for reading!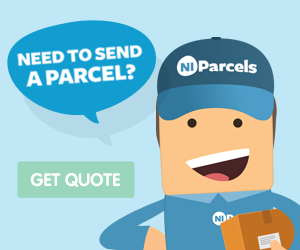 More Blog Posts:
43 Things Only Northern Irish Adults Will Remember
40 Things Only Northern Irish People Do
32 Things You Have To Do In Northern Ireland Before You Die
Learn more:
Parcel Delivery Northern Ireland
Cheap Shipping To Northern Ireland