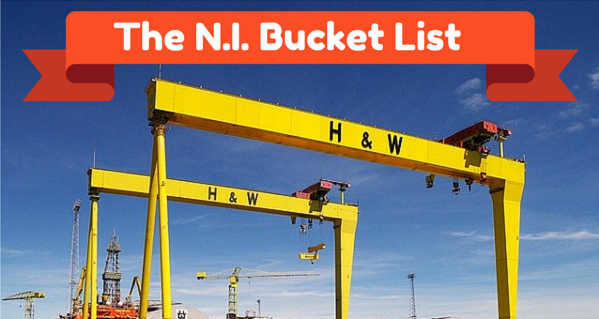 In case you haven't noticed, Northern Ireland is small.
It's really small. For instance, did you know you could walk the whole way from Enniskillen to Belfast in just 27 hours? I mean you'd probably freeze to death or just give up after an hour and go to the pub, but still – it can be done.
And, because NI is so miniscule, there is no reason NOT to experience every single glorious thing this country has to offer. So if you want to make the most of your time living on this fine (but small) land, we've created this handy Bucket List of 32 things you have to do here before you die.*
(*I'll be honest, this is more of an 'alternative' bucket list. If you want actual advice on things to do here, i'd suggest you visit the very lovely Tourist Board website)
1. Let's begin with the obvious. Visit the Giant's Causeway.
Internally question whether or not you're impressed because although it looks incredible, it's not all that different from the 21 million pictures you've seen of it during your life.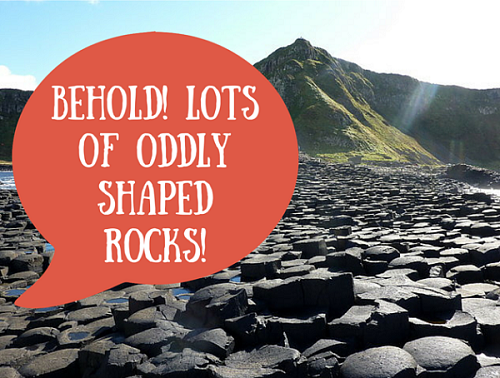 2. Go to Boojum because the whole country won't shut up about how good it is.
Arrive and see a queue outside, complain about how long the queue is until you realise how quickly it's moving. Get flustered during the ordering process and end up going for the same thing as the person in front of you. Umm and aah over the best way to go about eating it, give up and just stuff it in your mouth. Come to terms with the fact that it's the best thing ever.
3. Get a warm fuzzy feeling when you see the Tayto sign upon your arrival back in the country at Belfast International Airport.
Because nowhere else in the world has an overweight potato shaped man in an orange top hat as its mascot…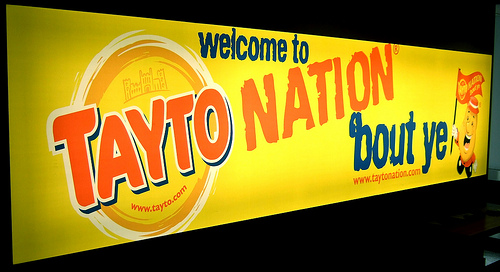 4. Appear on/meet some one who has appeared on the legendary entertainment show 'School Around the Corner' .
It doesn't count unless you actually sat on the stripey sofa with Frank. I don't care if you played violin in the bit before the ad break.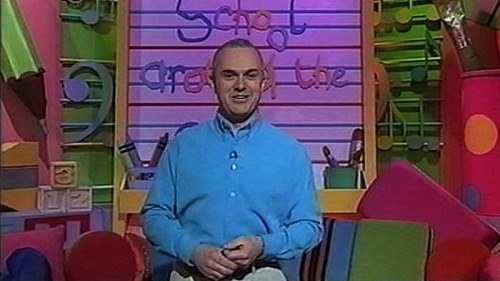 5. Buy something weird that you think may not be legal from Smithfield market.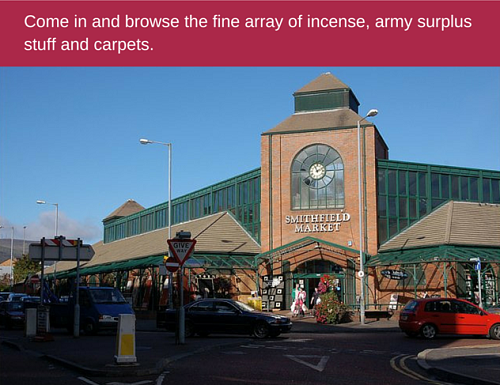 6. Get out of the car whilst driving in the countryside to usher a sheep out of your way.
7. Neck a full carton of Sukie when you're hungover.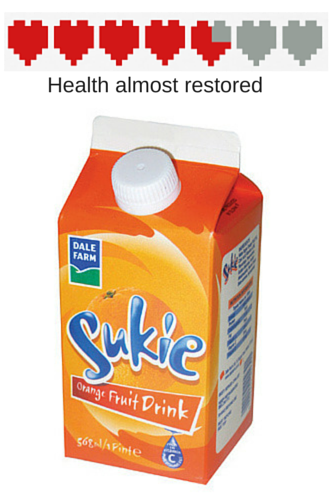 8. See someone boke all over themselves on the Big Dipper at Barry's.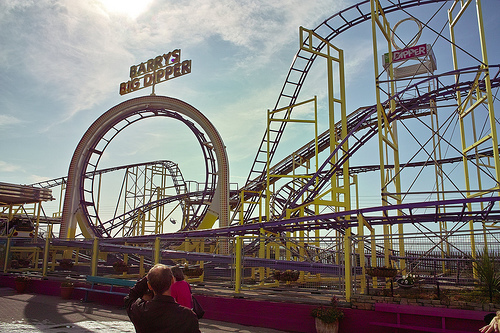 9. Torture your poor mate who's terrified of heights by jumping up and down like a madman on Carrick-a-Rede ropebridge.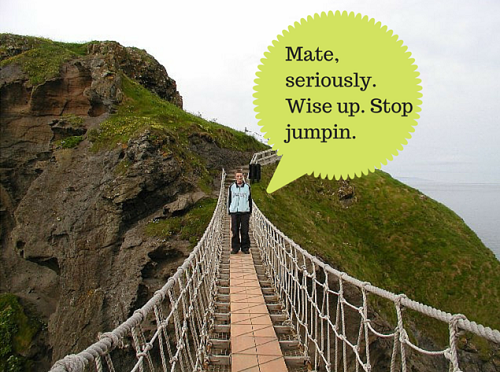 10. Get a cup of tea with the lovely people from the SOS bus after a night out.
Talk absolute drunken gibberish and feel guilty about it the next day.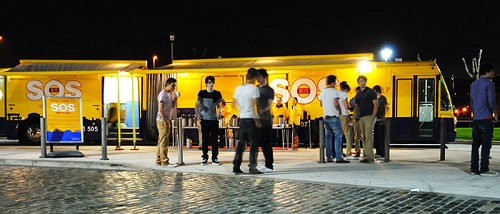 11. Tell everyone under the age of 26 about how amazing Leisureworld was.
Feel an overwhelming sense of pity for those who never had the chance to experience the joy of the wee ferris wheel thing that greeted you when you walked through the doors.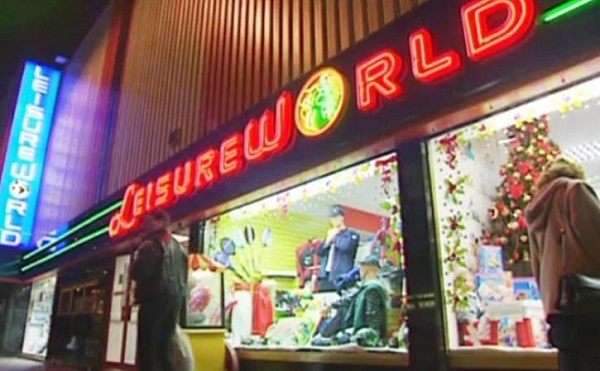 12. Spend what seems like an entire summer (but was probably only a week) at a caravan park in either Newcastle or Portrush.
Also, can we just take a moment to really think about the fact that one of the most popular caravanning destinations in Newcastle is called LAZY BJ'S. Seriously.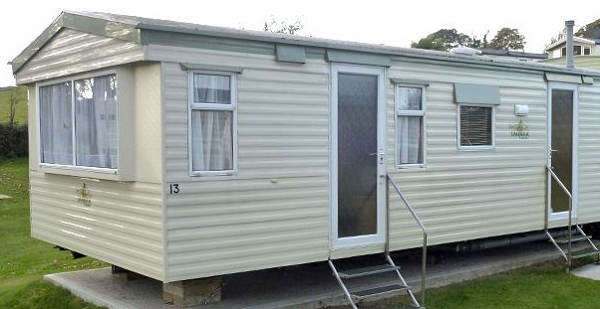 13. Get squashed to death by throngs of office workers outside the Duke of York on a Friday after 5pm.
14. Visit the Titanic experience.
And get more excited about the Shipyard motion ride than you should as a fully-grown adult.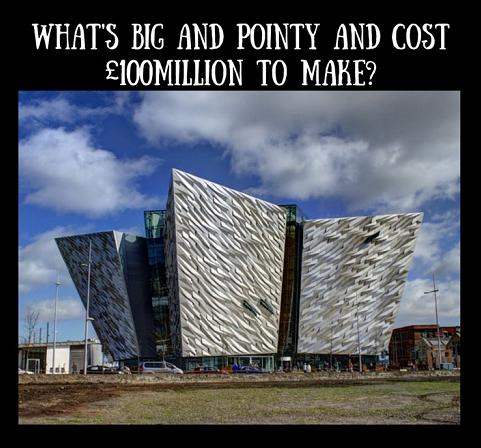 15. Take a trip to St George's market and browse the incredible selection of foods.
Deliberate over what to eat then end up stuffing your face with cupcakes from Lily Pink Bakery. 
 16. Try to get drunk on samples at the Bushmills Distillery.
Quickly realise that this is not going to work. Go to the pub afterwards.
17. Appear on the UTV news at least once in your life.
Your mum phones the entire extended family and you all sit through the entire programme only to see a two second shot of the back of your head.
18. Compete for the country's most prestigious award.
(That's School Choir of the Year for anyone who's simply not badass enough.)
19. See Snow Patrol perform at least once a year.
Usually at either Tennant's Vital or Belsonic.
20. See someone throw a brick at a police landrover and claim you took part in a riot.
21. Meet and get a picture taken with at least one cast member of Give My Head Peace.
22. Purchase five lighters for a pound or some other random tat at Nutt's Corner.
23. Argue with someone from another part of the country about the correct use of the word scundered.
*Spoiler alert* Neither is right. It's not even a real word.
24. Demand a stick of rock from your mum every time you visit a seaside town.
Then get bored of eating it after ten minutes because you've cut your tongue and your hands are sticky, so you throw 3/4 of it in the bin.
25. Make a clean fortune on the 2p machines.
And lose your entire winnings with a couple of rookie moves. 38p down the drain.
26. Take a school trip to the Tayto factory.
Spend the entire time wondering when you get to eat the crisps. Leave gutted that they didn't give everyone a free multi-pack on the way out.
27. Get sent home from work/school because of a bombscare.
28. Take your pet hoover for a walk.
29. Have a terrible experience with Buckfast during your adolescence which scars you for life.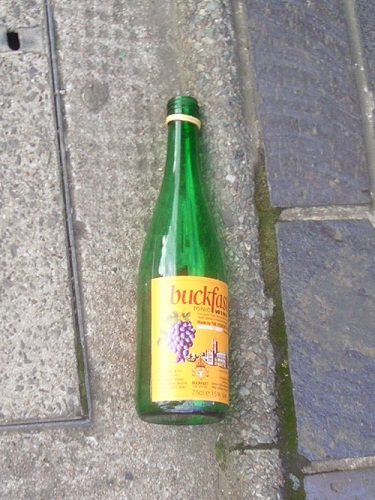 30. Get the insuppressible urge to go to the Christmas market.
Even though you have to queue outside for ages and it's a bit of a cattle market when you eventually get in AND the churros are never as good as you remember them in your mind. But still, it's tradition and Belfast looks all pretty when it's lit up.
31. Get a picture with the Big Fish.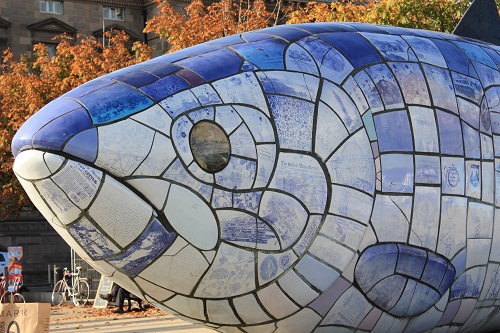 32. Take an arty Instagram picture of Samson and Goliath.
New to NI Parcels? Find out more about us!
Learn more:
Northern Ireland Parcel Delivery
Small Business Shipping Solution
NI Parcels on Social Media