There's a weird thing that happens to people who leave Northern Ireland for a while…
(There's also a lot of weird things that happen to people who stay IN Northern Ireland, but that's a story for another time.)
These people who leave suddenly become obsessed with local food. It's flippin odd, isn't it? All their lives, they took our unique culinary delights for granted, but as soon as they escape NI they start smelling cheese and onion Tayto everywhere they go and they lie awake at night desperately craving the overwhelming sense of savoury joy that one can only experience when biting into a buttery piece of potato bread.
Here at NI Parcels, we think there is a severe lack of appreciation for our local food. How often do you hear people declaring their undying love for Veda bread? Not often enough we say! NI food is great, it's the best actually. And we want everyone to recognise their gratitude right this minute, before it's too late and they've gone and left the country and they have to ask their families to send them a bag of Comber spuds in the post.
So without any further ado…. we present the 50 BEST Northern Irish foods. (WARNING the following list may contain potato.)
50. Starting the list is DULSE. It's a controversial one. Some hate it, whilst others think it's the best thing since sliced seaweed.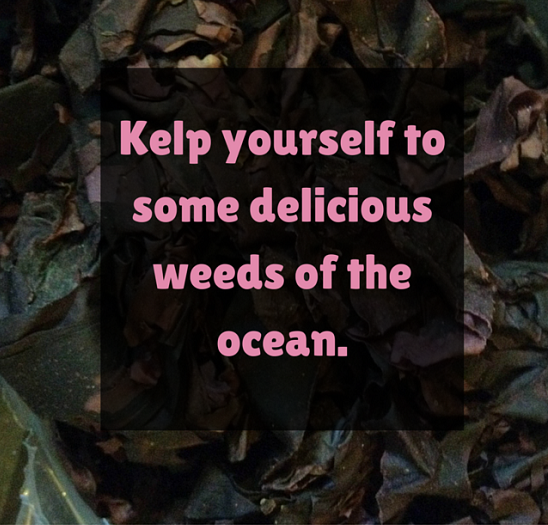 49. Moy Park Chicken. And the odd, but slightly pleasant smell that the factories have contributed to Ballymena, Portadown and Dungannon.
48. A cupcake from Lily Pink Bakery on a Sunday at St. George's Market.
47. Creamola Foam at a child's birthday party in the 1980s.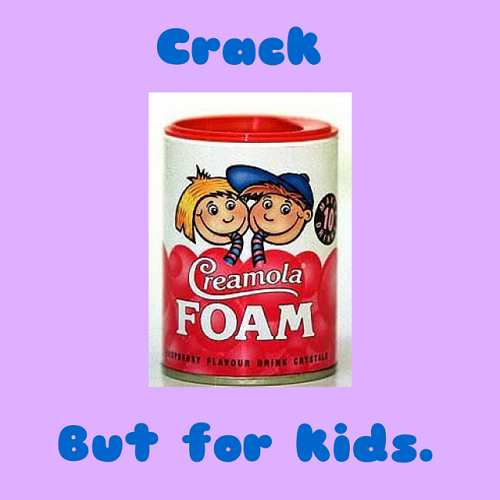 46. Fancy bread baked into interesting shapes from The Yellow Door.
45. Paris buns. Which were given that name because the blind person who created them thought they looked like the Eiffel Tower…
44. Mashed potato from Mash Direct.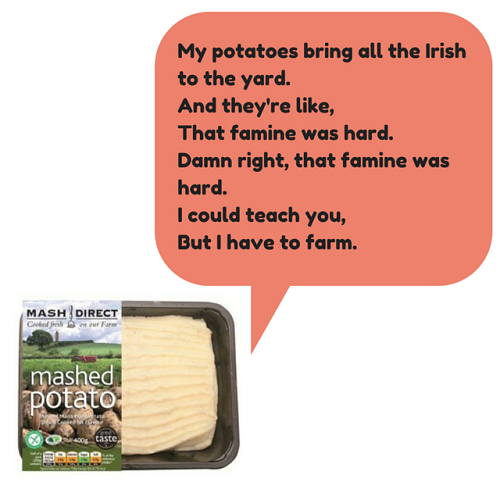 43. A milkshake from Maggie May's. Although technically not a food, it has enough calories to feed a family of five for three weeks.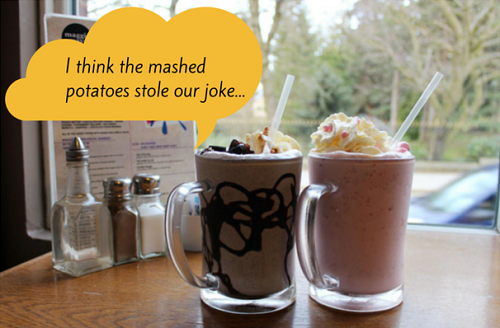 42. Pop Notch Popcorn.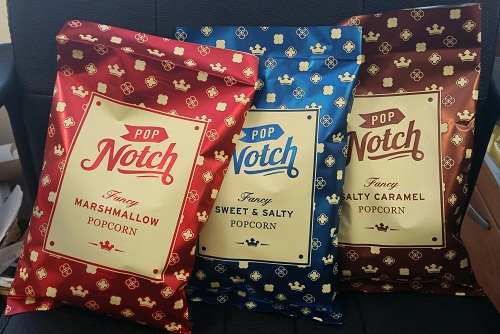 41. A monster of a burger from Alley Cat, Belfast. If you don't feel your ateries clogging with every bite, you're not doing it right.
40. Fish and chips from John Dory's. Every fish is caught, gutted, battered and fried with love.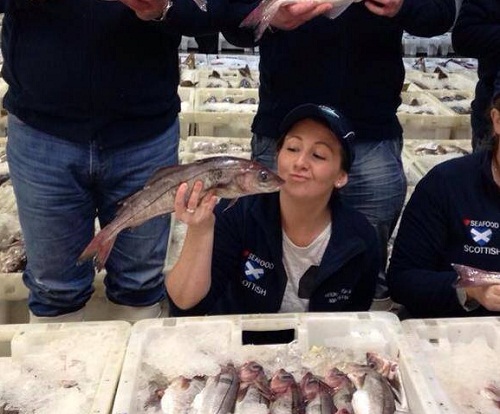 39. Cured meats (and cheese, and olives and basically everything) from Sawer's, Belfast.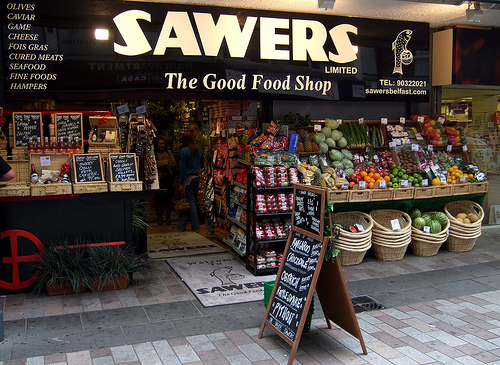 38. Mackle's Ice Cream from Portadown. Legend has it, the ice cream machine is 4,000 years old. 
37. Cabrito from Broughgammon Farm. And if you don't know what Cabrito is, there's a fairly prominent clue in this photo. (It's goat.)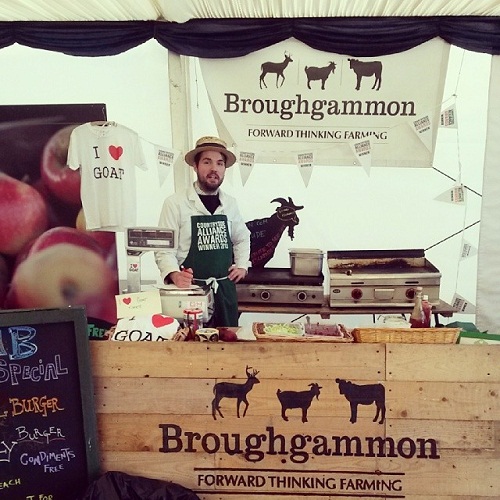 36. Boxty. For those under the age of 85, this is a potato pancake that reminds all old people of when they were too poor to afford anything else.
35.  Old fashioned sweets from Aunt Sandra's Candy Factory. 

34. A bun from Ditty's Bakery, Castledawson.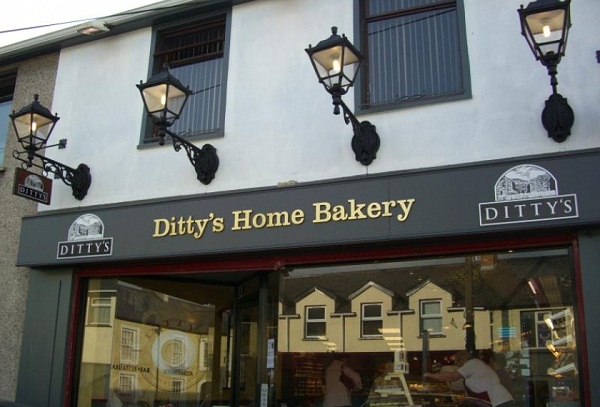 33. A burrito from Boojum.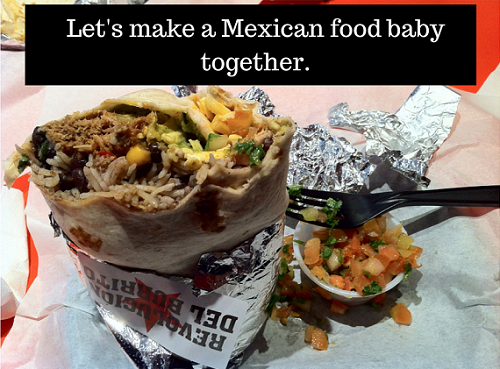 32. Clandeboye yoghurt.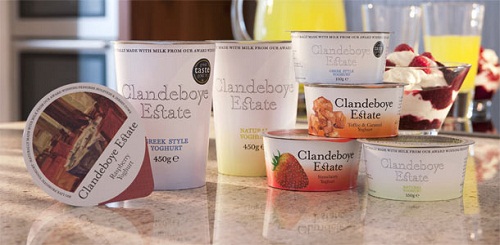 31. Golden Cow butter. Lathered on absolutely anything.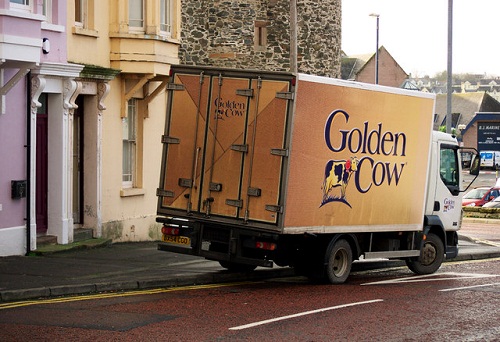 30. Skea Eggs.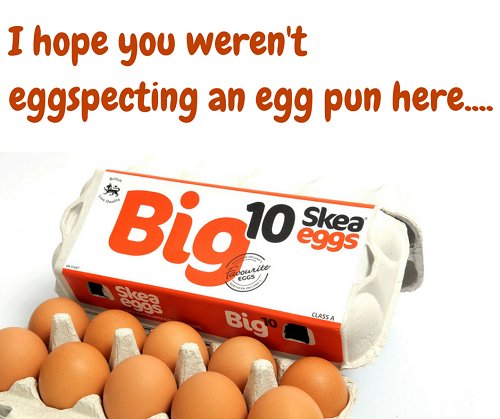 29. Ballyblue Brie from Fivemiletown Creamery.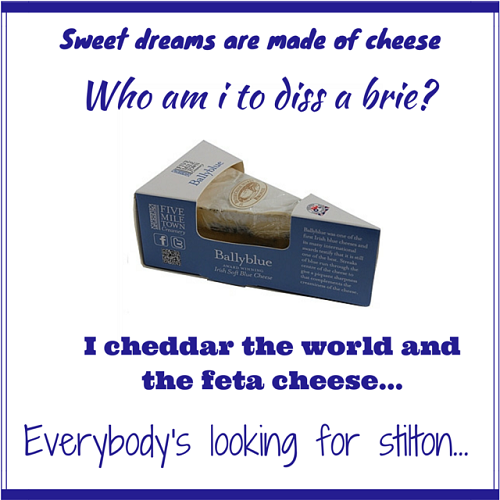 28. Portavogie prawns.
27. Wheaten bread from Genesis Crafty.
26.  Fish supper from the Pit Stop, Kilkeel.
25. Fusco's ice cream.
24. Fish on a Friday, bought from St George's Market.
23. A big sticky gravy ring.
22. Warm dinky doughnuts, eaten whilst freezing your ballicks aff at Nutt's Corner.
21.  Churros and Nutella from the Belfast Christmas Market. But they only taste good if you've queued for an hour to get in and for another hour to order them.
20. Foster's Chocolate bought from any sort of fair or market across the country.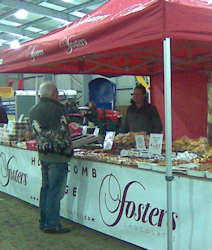 19. Van the man's favourite – Snow Ball buns.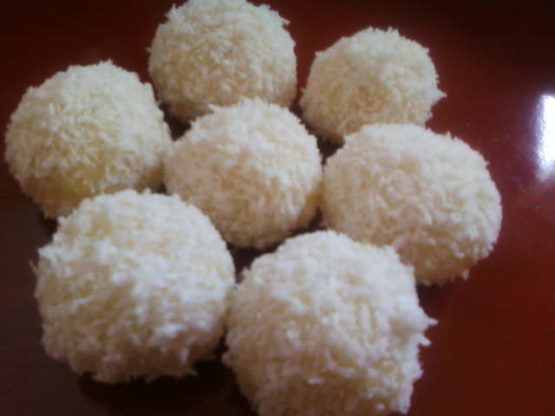 18. Barnbrack. That's bread with dried fruit in it for anyone who's not elderly and still has all their own teeth.
17. Coleraine Cheddar. Hands up if you remember this absolute beezer of an ad.
 16.  A pastie bap. Preferably one that looks like it could be some sort of disease.
15. A Northern Irish child's most dreaded family meal, champ and gammon.
14.  Maud's Pooh Bear ice cream.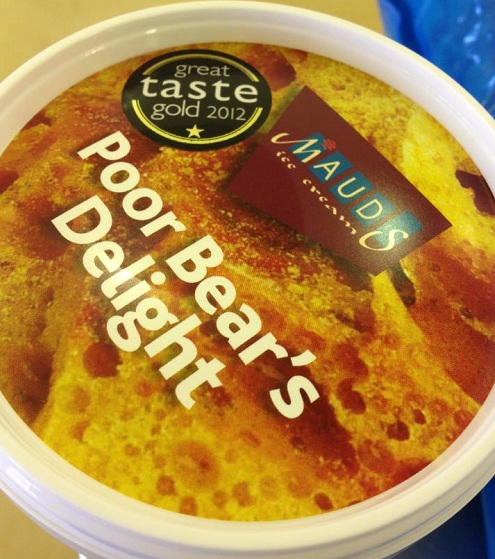 13. Yellow Man. Because why wouldn't you willingly digest something that luminous?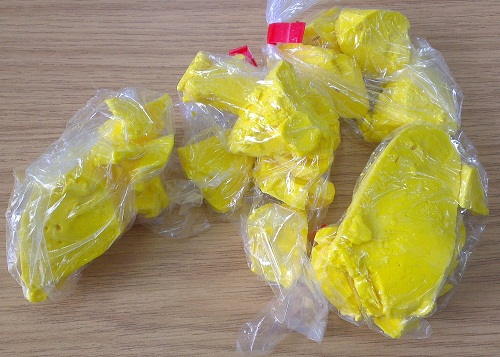 12. Fifteens.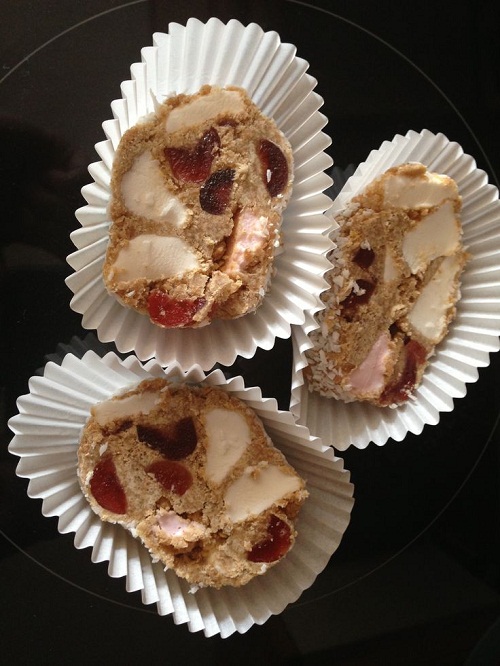 11. Soda Bread.
10. Dale Farm ice lollies, as soon as the sun comes out.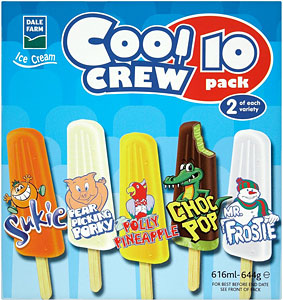 9. Veda bread.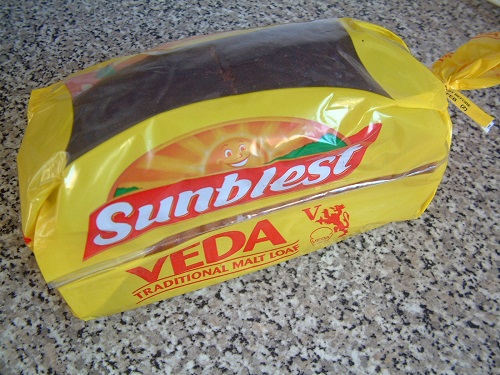 8. Comber spuds.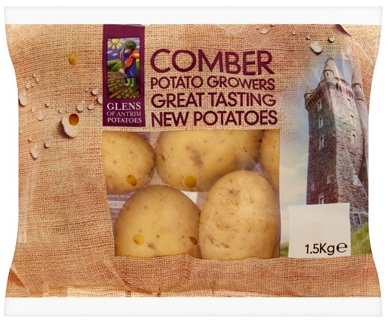 7. Cookstown sasseejez.
6. A Belfast bap.
5. Potato bread.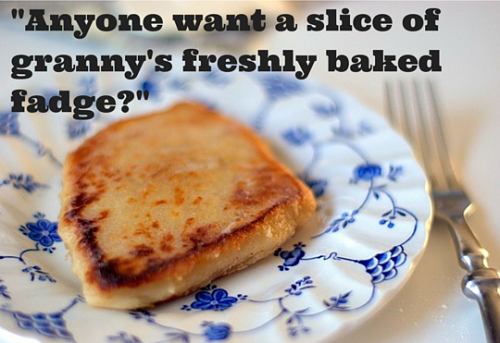 4. An Ulster fry that's literally shining from the amount of grease.
3. Tayto cheese and onion. The REAL version.
2. Your granny's homemade stew, which looks like vomit in a bowl but tastes like a hug for your insides.
1. Nutty Krust!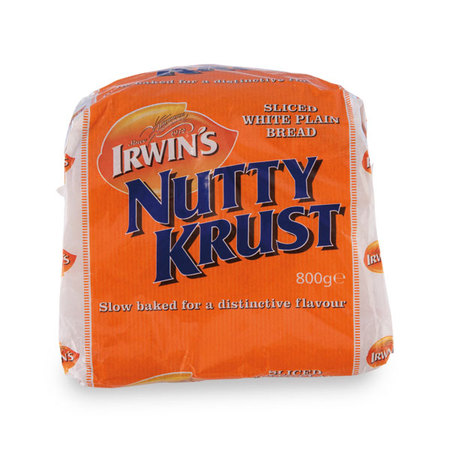 So do you agree or disagree with our list? Share on Facebook and Twitter and let us know your opinion!
Tweet

Learn more:
Northern Ireland Parcel Delivery
Small Business Shipping Solution
NI Parcels on Social Media