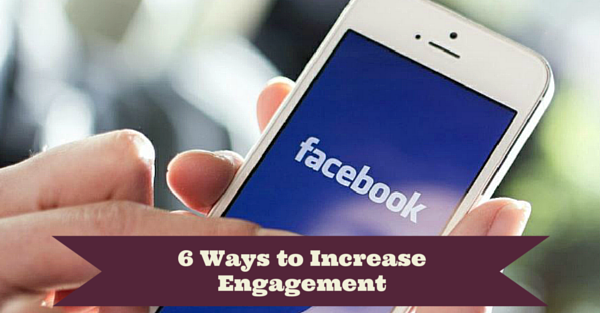 Growing your Facebook page is one thing – getting people talking and sharing is another.
When you're running a Facebook page for your business, it's very easy to just focus on the amount of likes you are accumulating. When in actual fact, a high level of engagement on your business' Facebook page is much more valuable than the number of likes you have. Without an engaging audience, your Facebook page isn't going to grow any more substantially.
If you're struggling to get your head around it all – don't feel like you're alone. Many businesses are feeling stuck in the same rut, not really knowing what steps they should take in order to obtain a highly engaging audience without having to dig deep into their pockets. Luckily for you, we've put together a few helpful tips for you to learn how to increase engagement on your business Facebook page – without having to spend.
1. Embrace all forms of media with open arms.
Embracing various types of media is a key aspect in growing your engagement on Facebook. We all know everyone loves to share videos and photos with their friends, and so these types of posts generally have high levels of engagement. It's the perfect way to make your page come alive. Tools such as Canva give you the freedom to create your own graphics – even something as simple as an image quote can work wonders in terms of engagement. In terms of videos, uploading these directly to Facebook as opposed to simply sharing a YouTube link will work in your favour, giving you a much greater reach. Don't be afraid to shake it up with the types of media you post on your page, because Facebook will ultimately reward you for it.
2. Be insightful.
With Insights, you are able to see when the people who like your page are most active on Facebook. Looking at these stats allows you to determine your optimum times of the day for posting your content. Insights will also allow you to see which of your type of posts are getting the most engagement – what's working and what's not. This will give you a good guideline on what kind of content you should continue to produce and what you should perhaps experiment with – and don't be afraid to do so. Social media in general is all about trial and error.
3. Share, share and share some more.
Facebook is an online community, and so it is highly favourite for your page to share content from others. Shares generally have a much greater reach, as you are giving users the chance to find content they may not have found otherwise. It makes your page more engaging and enticing for new users thanks to the diversity in content.
4. Consistency is key.
The worst thing you can do is post on your Facebook page and then abandon it for weeks. Or similarly, only post every now and again. To grow your Facebook engagement you need to be consistent, posting as regularly as necessary for your business. It does take time and commitment – and luckily, you can schedule your posts so you don't always have to be on hand to do so. Again, Insights can give you a good guideline for when you should schedule your posts so that you have the potential to reach your largest audience.

5. Get to know your audience.



A high level of engagement is what you're aiming for with your Facebook page – so what better way to do this than to speak directly to your fans? Ask them questions and respond to their answers! People love to have someone to talk to and they love to voice their opinions, and so will ultimately engage more with a brand which is approachable and has a sense of personality.
6. Implement a good balance of content.
It's very important to have a personality behind your Facebook page. Yes, you're a business, but you don't want to sound particularly business-y all of the time, because it will put people off. Instead, don't be afraid to be yourself – establish a real voice that users will feel like they can relate to, and don't be afraid to have a sense of humour!
Alas, the reason you've created a Facebook page in the first place is to promote your business. Therefore, having a good balance of content is important. Implementing the 70:20:10 ratio is a good place to start – 70% of your posts to increase brand awareness, 20% shared content and 10% promotional – ultimately giving you good variation in what you post.
You might also like:
6 Easy Twitter Tips For Northern Irish Businesses
13 Magic Facebook Tips For NI Businesses

You may also like:
Learn more:
Northern Ireland Parcel Delivery
Small Business Shipping Solution
NI Parcels on Social Media