Do you have a special delivery this Christmas?
If so, please take note of our Christmas delivery cut off dates, to ensure that your parcel arrives on time.
Sending Parcels This Christmas
When sending a parcel in December, we recommend booking early and allowing for one extra day to prevent any delays which may occur.
Delays are very rare; the vast majority of our parcels arrive on their expected dates. However, as you can imagine, Christmas is a very busy period for the delivery drivers and as they are snowed under (pardon the pun) with shipments this can increase the chance of a delay.
Christmas Send By Dates
Below are our recommended send by dates, to ensure that your parcel arrives in time for Christmas. You may send a parcel after these dates, right up until 23rd December, however we can not guarantee that it will arrive before the big day.
Express/Economy Services
Next Day Services   – 18th Dec
48 hr / 2 day services – 17th Dec
2 – 3 day services – 16th Dec
3 – 5 day services – 15th Dec
Timed Services
Express 12.00 Service – 22nd Dec
Each of our couriers do have their own individual cut off dates. You can find more information on their own websites. Parcelforce.com, DPD.co.uk, Fedex.com, Captaincourier.co.uk, Cityairexpress.com  
 International Parcel Delivery This Christmas
You can send parcels within Northern Ireland, to ROI, mainland UK and worldwide with us this Christmas. If you'd like to send a parcel abroad this December, you can read our information on international Christmas deliveries.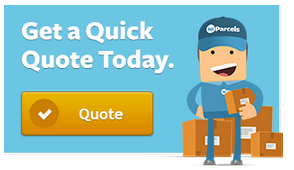 Learn more:
Northern Ireland Parcel Delivery
Small Business Shipping Solution