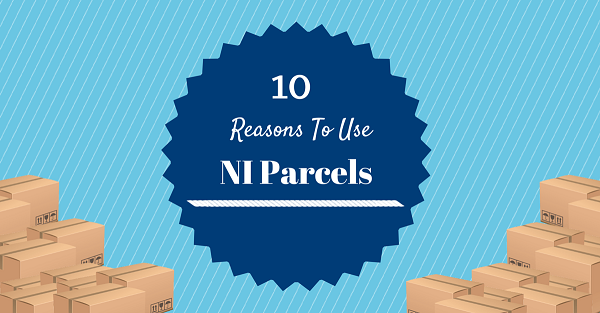 Now there's a chance we might be a tiny bit biased, but we're pretty sure that NI Parcels is the just about the handiest service on the planet.
Well, at the very least, we offer the handiest parcel sending service on the planet.
If you've booked with us before you'll know how cheap, easy to use and reliable we are. And if you haven't yet booked, here are ten good reasons why you definitely should.
1. We're cheap as chips!
With NI Parcels you can send a parcel from £5.99. We can save you up to a whopping 80% on your parcel deliveries if you usually book directly with couriers. And if your parcel is over 2kg, we can be considerably cheaper than the Post Office too.
2. Door to Door service
We offer door to door collection and delivery which means all you have to do is book online, put your item in a box, attach a label to it and hey presto – we'll take care of the rest and deliver it to its destination, as if by magic.
3. We're Northern Irish
And we all know that Northern Irish businesses are traditionally more reliable and trustworthy.*
(*Not actually statistically proven, but probably true on some level.)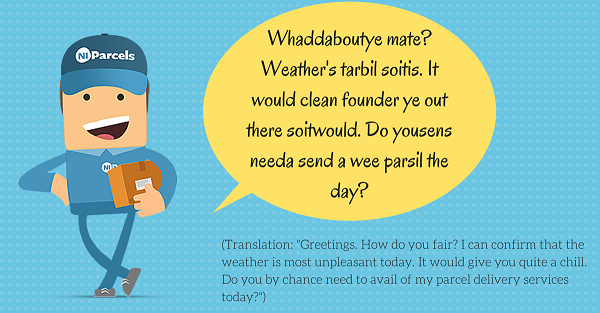 4. Full tracking
To give you that extra peace of mind, we offer full tracking so you can keep an eye on your parcel every step of the way.
5. Excellent customer service. 
Our customer service team are the best in the business. You can contact them on live chat, via email or telephone and they'll always be quick to respond and happy to help with any query.
6. We ship worldwide
We don't just send parcels within NI. We send to Ireland, mainland UK, the rest of Europe and to over 200 countries worldwide. So if you need to send a pair of Speedos to your nephew Dave on his gap year in Brisbane, we're the guys and gals to call.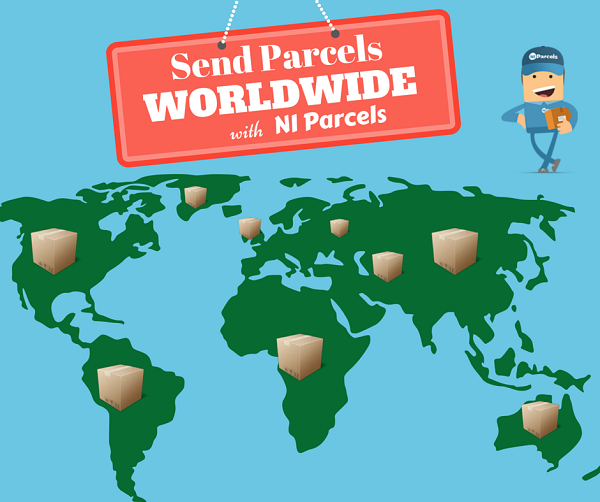 7. We care about Northern Irish businesses
NI Parcels is used regularly by hundreds of local businesses; from motor repair garages to jewellery designers and architects to online decor shops. We understand that keeping costs low is high priority for small businesses, and we're confident that we're the most cost effective option for the majority of them. We also offer users the chance to add credit to their accounts which is handy for repeat customers and you'll get a nifty wee 5% off if you top up more than £100.
8. We're so easy to use
We pride ourselves on the fact that NI Parcels is so easy to use. It takes just a few mere minutes to make a booking and you can do it on your computer, mobile or tablet. If you're ever facing any problems, you can just give us a call and we'll sort it out for you.
9. We're wile craic
If you've read any of our blog posts (like this one, and this one, and this one), you'll know that we like to have a bit of fun. As a Northern Irish business, we're very passionate about our wee country and local culture, and we think it's important to celebrate that. Here's a wee Facebook video we made!
10. You don't even have to take our word for it
Of course, we have plenty of good things to say about ourselves, but our customers do too. We have hundreds of independent reviews with customers saying all sorts of lovely things about NI Parcels. If you need a second opinion to convince you, just take a look a look at our most recent reviews featured on our 'about us' page.
Got a parcel to send? Book online now!

NI Parcels on Social Media