Write For Us
Interested in writing for the NI Parcels blog?
We accept good quality guest posts on a wide range of subjects, so if you have some content you'd like to submit, get in touch!
About The NI Parcels Blog
NI Parcels is a Belfast based online courier service which helps small businesses and individuals save time and money on their parcel deliveries.
We also happen to have a pretty nifty blog. We know – parcel delivery doesn't seem like the most fun and exciting topic on the planet but many of our blog posts have been hugely successful and a handful have even gone viral!
While we do like to write about the courier industry, shipping and parcel delivery, we write blog posts on many subjects, such as:
What we're looking for…
So if you think you could write a great blog post on any of those subjects mentioned, here are a few things to bare in mind.
Originality 
We will only post content that is original. This means it must be your own work and it must not be published on any other websites.
Value
The one thing we're looking for is value. If you want to write a post for us, it must add value to our audience. It must be worth reading. It doesn't matter whether it's funny, inspiring, informative or education – if it adds value in any way, we'll be happy to publish it.
Guest Posting Tips
Format 
We prefer to publish posts that are over 800 words. It's also best to break your post into sections so readers can scan it easily if they have to. 'How To' and 'listicle' style posts are really popular among our audience, but if you have any other ideas, we're very open to them.
Links
You can include outbound links in your posts but ONLY if they add value to the reader. If you are including 10 links to your own website, just for the sake of linking to your website, we won't publish your content. If you're linking out, it must be to a good quality website and it must be beneficial to the reader. If you want a link to your website, we will put on in your author bio.
Images
You can include your own images, but they must be free to use. If you do not have access to your own images, that's no problem – we can source them for you.
If you would like to guest post for the NI Parcels blog, please send your ideas or completed content to our blog editor Katy: [email protected].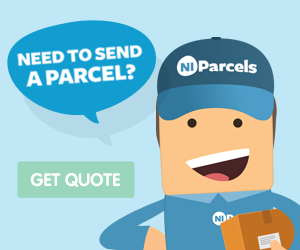 Learn more:
Parcel Delivery Northern Ireland
Cheap Shipping To Northern Ireland