La Taqueria
 
Just off a major thoroughfare in the centre of Belfast, we can find this very refined Mexican style restaurant.
The specialties, of course, are the tacos; made with extreme passion and amazing ingredients personally shipped from Mexico. La Taqueria serves real Mexican street food and they have demonstrated it with facts.
Want to try something different? Here, you can also find Mexican beverages, typical beers and artisan tequila and mezcal. The perfect ingredients of happiness!
The service is excellent, which makes you feel comfortable and relaxed, and the clear proof of it is the big number of positive testimonials and reviews.
https://www.lataqueriabelfast.co.uk/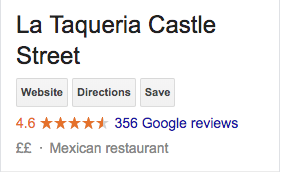 Boojum

Boojum arrived on the scene in 2007 as one of the most disruptive food concepts to hit the high street in a long time. Considered the restaurant that started the Mexican trend in Belfast, continues to be the best option for burrito addicts.
If you don't want to wait and feel starving, this is the perfect place for you. The people behind Boojum are complete burrito experts, so they guarantee a well-personalized service.
Take your colleagues, your parents or even your fusspot friend; they will feel delighted with this masterpiece.
Most people recognize Boojum as the best Mexican fast food in Belfast because of their huge and tasty burritos, tacos and bowls combined with rice, beans and meat. What else can we say about Boojum? In one word: SCRUMPTIOUS!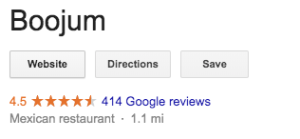 Acapulco Restaurant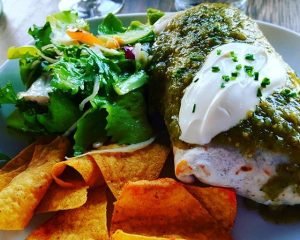 Open for the busy lunchtime traffic, this colourful and inviting establishment is situated downstairs in the canteen and is ready to please its costumers since 1998. Here you can grab delicious takeaway Burritos, tacos, pots and more!
What can you discover here? From mouth-watering fillings including: Chipotle Chicken; Shredded Annatto Pork; Seasoned fajita steak; or Vegetarian Chilli, to GIANT flour tortillas or delicious sweet potato fries.
If you fancy spreading your taste bud wings, Acapulco has an amazing variety of Chimichanga, Enchiladas, Fajitas and Ensaladas (to name just a few!)
Those thinking of visiting Acapulco won't be disappointed with the tasty meal selection, the creative and warm environment and the friendly staff. This is quickly becoming a favourite for Mexican cuisine enthusiasts throughout Belfast.
https://www.acapulcobelfast.co.uk/