NI Parcels specialises in transporting parcels for business and personal users, however, more recently we have been getting asked about large shipments. It can often get very expensive to send large items via a courier company, so this is why we have launched our new Pallet Service called "Pallet Anywhere".
Currently, you can send pallets within the UK and Ireland with Pallet Anywhere with more routes been added soon. We have some fantastic rates to send in and out of Northern Ireland. You will not find better rates to send half and full pallets to Northern Ireland.
You get many features with Pallet Anywhere, just like NI Parcels Parcels, such as;
Low cost pallet deliveries to, from and throughout Northern Ireland.
Convenient door to door pallet collection and delivery.
Full online tracking information.
Fast transit times.
£50 free compensation cover per shipment.
Unrivalled customer support via phone, email and live chat.
With Pallet Anywhere, you can book your pallet delivery online within minutes.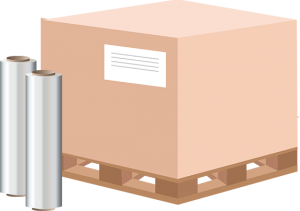 Our online booking system is available 24/7 and is super easy to use for your convenience. To get started, simply get a quote.
Just as with NI Parcels, Pallet Anywhere has a handy pay-as-you-go system, which means there's no rate cards or price lists. All pallets sent with us are priced individually based on their size and weight, we offer both half and full pallets to ensure that you receive the very best value for your money every single time. To get a quick quote all you need to do is enter you postcode (if within the UK) and country to send sending to.