Today we're interrupting our usual blog posts, parcel chatter and small business news to bring you something a little bit different…
NI Parcels is announcing sponsorship of its new race team NI Parcels Racing. (Yep, you read that correctly – we do more than send a lot of parcels.)
NI Parcels Racing has entered three cars into the Ford Fiesta Cup for the 2015 season based at Kirkistown, N. Ireland.
The race team consists of three drivers, Paul Stewart (NI Parcels MD), Roy Stewart and Desi McGlade. The three drivers will be battling it out for championship points across 10 races throughout the year.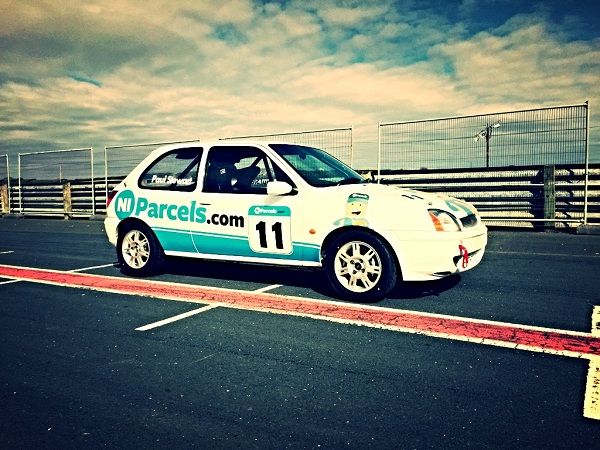 The Fiesta race series is for 1.25lt Zetec engined Ford Fiestas. Strictly enforced regulations that prohibit performance modifications make it very close and competitive racing. The season also only allows six controlled tyres. It is a fantastic series to watch with battles throughout the grid.
"I am delighted to be competing in this year's Fiesta Championship and even more so to have three NI Parcels cars on the grid. We will be fiercely battling among ourselves and most certainly there will not be any team orders!" said Paul Stewart, NI Parcels Managing Director.
The rest of the NI Parcels team wish them all the very best. If they can race cars as fast as we can send your parcels, they're onto a surefire winner.
Send a parcel from £5.99

NI Parcels on Social Media
You may also be interested in: