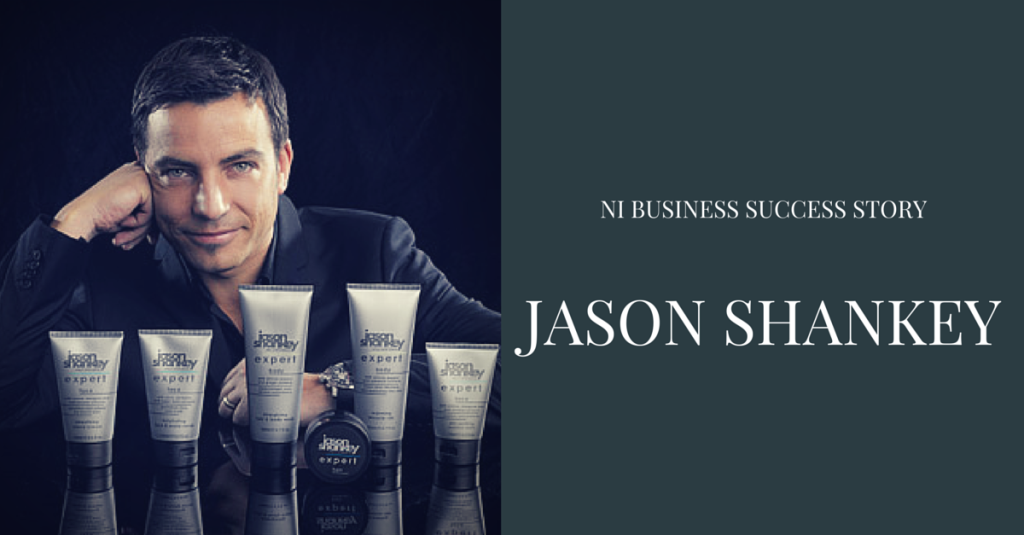 As part of our Local Business Success series we caught up with Jason Shankey, the founder of Jason Shankey salons and grooming products. He shared some of the secrets of his success and advice for other businesses in Northern Ireland.
Tell us about how Jason Shankey was founded?
After working as a hairdresser and a hairdressing teacher for five years in Northern Ireland, I decided to move to London to learn Barbering from the best barbers in the business. In 1997, after living and working in London for three years, I brought that knowledge and experience back to Belfast where I opened up my first shop in Ballyhackamore. This Barbershop, originally called Hackers Barber Shop, quickly evolved into what was Europe's first Male Grooming salon. The Jason Shankey business has been growing ever since then. 
What is it like to start a business in Northern Ireland?
It's difficult starting a business anywhere as there are so many hurdles you need to go through, and it never seems to get any easier, even with years of experience. Northern Ireland customers are much different to customers anywhere else, and I would say that being from here is a real advantage in understanding how they tick!
What are the main factors that have lead to the success of Jason Shankey?
We have always strived to provide the highest level of service to our customers, whilst offering good value for money. Therefore, I'm always looking out for the best stylists – staff who are the best in the business, who will also provide a professional yet friendly welcome to our customers.
What has been the biggest challenge you have faced on your business journey?
The most difficult part of running a hairdressing business is looking after all of the staff. We have the longest hairdressing opening hours in Belfast across our multiple salons, so it can be difficult to get the time to chat to everyone, especially when the shifts are so varied.
How did you manage the expansion of the business into retail with the Jason Shankey product range?
Introducing our own range of products has been great for our brand, but it was fraught with initial problems such as the original supplier going bust after we had paid them. That almost busted us at the time! Creating a 'Hero' range and working with House of Fraser was the key to the success of our product range. I spent almost a year in product development to make sure that products we were launching were better than any other product currently on the market. Being in House of Fraser stores and also on their website, gave us the exposure to large volumes of customers who are interested in our range. I'm currently designing our new range, which includes a unisex fragrance and a beard oil, which will be launched imminently.
What are the goals for Jason Shankey for the next 3-5 years?
A year ago, we opened up our brand to women, by opening our first Ladies' store in House of Fraser, Belfast. We will continue to diversify into different areas of the market including tanning, beauty and nails, whilst also launching and growing our new 'Sub £10' range of awesome men's grooming products.
Finally, What advice would you give to other businesses in Northern Ireland who are starting out?
Persistence has been the key to my success. I keep on knocking of doors even when they close, when I know I have an idea which brings great value to people. Get advice from everyone you can, except the people you know best (people you know well will always tell you your idea is great, even if it isn't). Invest NI are a great resource, and will listen to and challenge your idea, before you part with all your cash and hard effort.