How To Save Money On Courier Costs – 10 Creative Tips
Sending parcels isn't cheap.
No matter whether you're posting a birthday present to a relative abroad one a year, or perhaps a small business owner shipping products daily – courier costs are ones we could really do without.
With that in mind, we at NI Parcels thought it would be a good idea to write an informative post with our tops tips for saving money on courier costs.
We understand that, as well as being an expensive task, sending parcels is often a boring, frustrating and stressful one too. Few people have time or motivation to sit down and research how to spend less on their deliveries.
So as it is our area of expertise, let us do the work for you and take a read of our Top Ten Tips For Saving Money On Courier Costs.
1. Be organised
Being well organised with your parcel deliveries can help you save some cash. We always recommend booking your deliveries as far in advance as you can and selecting the courier's Economy service instead of Express when possible, as it is considerably cheaper and in most cases, there is just one day difference in terms of delivery times.
2. Size matters
When booking a delivery with a courier, the price of your parcel will often be based on its size. For that reason, it's a good idea to package your item in as small a box as possible to keep the costs to a minimum. Just ensure that the box is not too small and can withstand the weight of the item it's carrying.
3. Weight matters too
Likewise, weight will affect the price, so remove any unneccessary items which may make your parcel heavier. For example, package your item with lightweight materials like bubble wrap or packing peanuts what will not add to the kilos.
4. Be accurate
You will need to be as accurate as possible when booking your parcel delivery with the courier. If your parcel is even just the slightest bit larger or heavier than you originally described, you could face unpleasant oversize charges or worse – the courier may refuse to collect your parcel altogether. We've seen this happen with parcels that are just 1kg heavier than they were claimed to be.
We recommend purchasing a set of shipping scales if you frequently send parcels as these are more accurate than other kinds of scales.
5. Buy packaging in bulk
Buying a single box every time you have a parcel to send can add up and contribute a significant amount to the overall cost of your deliveries. Buying packaging in bulk works out much cheaper if you do send items fairly frequently.
And, if you purchase quality packaging, you can reuse your boxes and save even more money in the long run.
6. Claim your VAT back
Taxable businesses should always remember to claim VAT back on deliveries at the end of the tax year. Just make sure to keep all your receipts!
7.  Mind the excess charges
Always make sure that the price you are originally quote by the courier, is the final price you pay. Some couriers may add in fees for compensation, VAT maybe excluded from the end total or there may be an NI surcharge. Do your research to avoid nasty surprises on the checkout page.
8. Take out compensation
Speaking of compensation – always take it out to ensure your items are protected from damage or loss. If not, you may not be eligible for a refund or be able to claim anything back, forcing you to lose money overall.
Many couriers will offer a level of free compensation. For example, at NI Parcels, we offer £50 free compensation cover per item, which you can increase up to the value of £500 for a small additional fee, if you wish. Before choosing your level of cover, always check out the courier's list of prohibited items to ensure that your parcel contents are protected against damage or loss.
9.  Stop driving to the Post Office!
It's not just the postage costs that put a dent in your wallet, when sending parcels, the fuel it takes to drive to the post office/depot and the time out of your day are also added expenses.
Avoid wasting time and fuel by using a door to door service that can collect the parcel directly from you.
1o. Use a courier comparison website
When we make a purchase of any kind, we tend to shop around (usually online) to find the best deals. Booking a courier is no different.
Never book with the first courier you come across –  see which company offers the lowest price and the best value for money. The great news is that there are websites out there who do the shopping around for you – like NI Parcels!
We provide a courier comparison service which allows you to enter the details of your parcel and view a list of reduced rate quotes from top providers like Parcelforce, DPD and City Air Express. Booking with a courier comparison website like NI Parcels can be up to 80% cheaper than booking directly with the courier.
We hope this money saving advice piece helps you cut back on your delivery costs and if you have any questions, please get in touch with us and we'll be happy to help.
Got a parcel to send? Get a quote quote from us now to see how much you could save.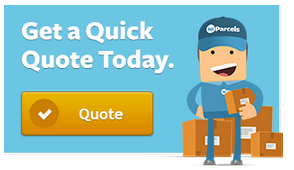 Learn more:
Northern Ireland Parcel Delivery
Northern Ireland To UK Courier
Small Business Shipping Solution