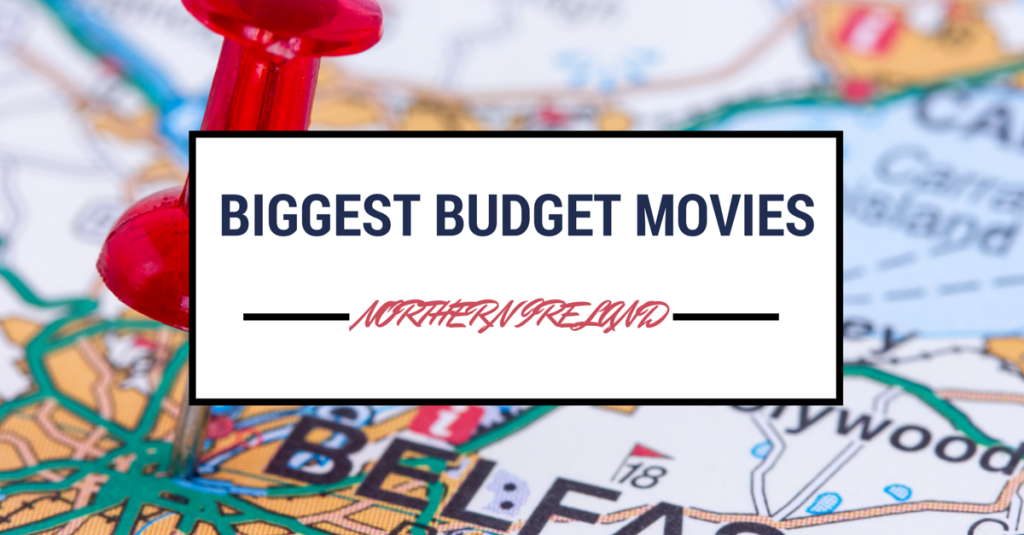 It's no secret that the film industry in Northern Ireland is flourishing at the moment. The natural beauty that the country has to offer coupled with world class facilities has made A list actors and film crews a regular sight throughout the country. Add to that the fact that we have exported a few absolutely amazing actors recently we thought it was time to take a look at the five biggest productions made in Northern Ireland.
Mickybo & Me
This is a 2004 Northern Irish comedy-drama film written and directed by Terry Loane and based on the stage play Mojo Mickybo by Northern Irish playwright, Owen McCafferty. Produced by Working Title Films and released by Universal Studios, Mickybo & Me deserves a place on our list due to its success in the film awards. It won Best Irish Film in the Big Buzz Ireland Entertainment Awards in 2005, as well as Best Feature Film in the Boston Irish Film Festival in 2005. Another great award of many that this film was bestowed, it took Audience Award at the Schlingel International Children's Film Festival, Chemnitz, 2005. In fact this film won a whole heap of awards but there are too many to list, so just go watch it for yourself and see why!
Budget: £3,071,243.65
Box Office Opening Weekend: £49,475
Killing Bono
Killing Bono was one of the first big films to arrive in Northern Ireland and make use of the superb film facilities down at the Titanic Quarter. Hundreds of local students were called in as extras for the gig scenes, where they were made up as crazy eighties people and had to dance their socks off on film. The film is about two brothers who attempt to become rock stars whilst a group from their school form U2 and become the biggest band in the world. Filmed in Northern Ireland, it was also funded by Northern Ireland Screen. Released in April of 2011, the film took £112,206 in its opening weekend in the UK Box office. Although not a huge first weekend taking, it did prove that there was an appetite for the film and the local scenes and actors seen within.
Budget: £3,000,000
Box Office Opening Weekend: £112,206
Your Highness
Your Highness is an American fantasy comedy production that was filmed across Northern Ireland. Harland and Wolff paint hall, Castle Ward, Clandeboye Estate, the
Giants Causeway and of course the wonder that is Ballygally all get a look in during the film. Natalie Portman, who played the leading lady even, had a stunt double get naked at a waterfall up the North Coast! If that doesn't make it a big production then what does?! But to get down to the nitty gritty- this film was also released in April of 2011 and took a whopping £926,338 in its UK opening Box Office weekend, partly due to the fact that the film had a star studded American cast and so had quite a high profile in advance of its release. But it had plenty of Northern Ireland in it too and that's what we like to say made it a success. Check out the cold hard cash figures below.
Budget: £ 30,651,011.63
Box Office Opening Weekend: £ 926,338
Dracula Untold
This upcoming American horror film is set to be released later this year. The main bout of filming started in Northern Ireland in August 2013, with local extras firm Extras NI providing a host of local people to appear in the film. Shooting commenced in Roe Park, Limavady and continued throughout Northern Ireland. This baby is set to make a big splash in cinemas this year and we at NI Parcels cannot wait to watch it! Although yet to be released, we expect this film to make a massive arrival in the Box office on it's opening weekend, especially as it had a budget of an estimated hundred million dollars!
Budget: £61,424,873.00
Box Office Opening Weekend: We have to wait and see!
The Fall
Yes yes we know, it's not a film, but this tv thriller with a star studded cast has been the highest rated drama launch in eight years so we couldn't leave it out. Shot extensively throughout Belfast city centre, it highlights many key areas of the city. Even better, the cast features more than a handful of home-grown Northern Irish talent. With a star studded cast that includes Gillian Anderson and the now infamous Jamie Dornan, who is set to play Mr Grey in Fifty shades of Grey, this thriller left you on the edge of your seat and afraid to pound the streets of Belfast by yourself. Look out for Season Two coming soon! And to get all financial and serious, although we don't know the budget for the series, we do know that it has considerably increased for the second series, so watch this space!
Budget: Unknown and on-going as Season 2 of filming finishes up.
Viewing figures: On average, 3 million per episode.