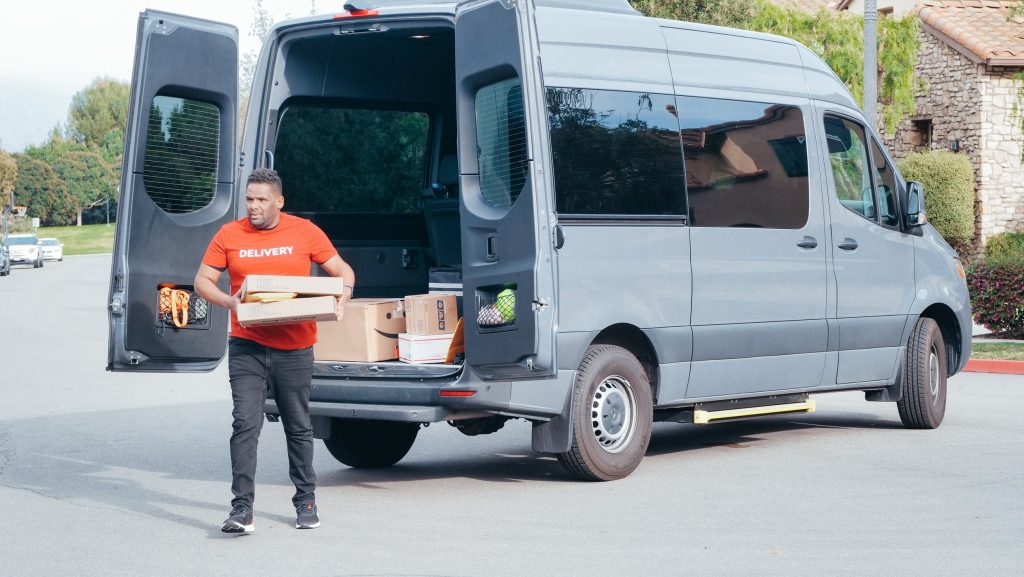 Whether you've recently started a business or you're just looking to make some changes, a reliable courier service is important for your shipping and logistics.
Not only can the right courier partner save you money, but your delivery service also contributes towards the customer experience and your reputation.
So you really need to get this right.
However, finding the perfect courier service can be tricky and is not a decision to take lightly. That's where we come in.
To help you get this right, we've pulled together a list of the things you need to look for when choosing a courier partner for your business. These are:
1. Reliability
One of the most important things you need to consider when choosing a courier service is how reliable they are. An unreliable courier partner could not only cost your business money but could negatively impact your reputation.
The good news is there are several ways you can find out about the reliability of a courier and these include:
The company website
Testimonials from other clients
Online reviews and feedback from customers
Review sites such as Trustpilot
So before you settle on a provider, be sure to do thorough research and check out the reliability of each provider you're considering. Then you can make an informed decision and ensure you choose the most reliable service provider.
2. Professionalism and communication
Another important consideration is how professional the service providers are and whether they're good at communicating when you need them.
After all, you want working with them to be as easy and enjoyable as possible.
So before you choose a courier, you need to determine important aspects such as how they communicate with clients, how they do their invoicing and how you go about arranging bookings with them.
Look for a courier service that is going to make the process as seamless as possible and who are always (within reason) on hand to help should you encounter any issues.
You also want them to be professional in terms of the service they provide to your customers. This means you want couriers with clean, tidy vans and well-presented delivery drivers. This is because the professionalism of their employees will also reflect on your business.
3. Speed of delivery
In a world where same-day delivery is possible, consumers are increasingly expecting faster delivery times. As such, the speed of delivery is important and is something you need to consider when choosing a courier.
You want to choose a courier who can offer express shipping and rush orders when required. You might also wish to choose a provider that offers same-day, next-day or overnight delivery as these options are very well received by consumers.
So look at the company website and speak with the couriers before deciding. They will be able to advise you on the types of delivery options they have on offer. At NI Parcels we specialise in postage to Northern Ireland.
4. The range of services on offer
We've briefly touched on some of the services you might want. but before you settle on any courier partner, you need to make sure they offer all the services you need or might need in the future.
So take a careful look at the variety of services on offer. And remember, you might be a small business only offering local delivery right now, but if you plan to expand in the future, you want a courier partner that can handle the logistics and shipping of your growth.
Plus, if you already ship internationally or you hope to do this in the future, you'll need a service provider that offers this service.
Some of the services that a good courier partner should provide and therefore the things you should look out for include:
Same-day delivery
Next-day delivery
UK overnight shipping
International shipping
Freight and cargo shipping
Office solutions such as digital print and postal services
Specialist services (such as warehouse storage and pick and pack)
No Remote area surcharges (Shipping to Northern Ireland can sometimes be extra)
5. Security
We are hearing a lot more about security these days, whether online or offline, as people are sharing more of their data than ever before. And security is something you also need to consider when choosing a courier.
Depending on the nature of your business, your courier could be shipping packages containing sensitive information or items. This means you want a courier that provides multiple ways of keeping your packages safe.
Not only this, but you want a service provider that is going to require proof of ID where necessary and that will ensure they are not taking any unnecessary risks with your packages.
A good way to check the security of a courier is to find out whether they offer any of the following:
Real-time GPS tracking
Secure parcel deliveries
Full audit trails
Transparency throughout the chain of custody
Employees who are trained about security practices
You should be able to find out or ask about these on the company website or by getting in touch with the customer service team.
6. Environmental considerations
People are increasingly becoming aware of their environmental footprint and as such, they are making more environmentally friendly choices. And businesses are no exception.
If you're hoping to reduce your carbon footprint, you should look for a courier service that works with eco-conscious suppliers and has systems in place to reduce emissions. For example, some couriers now use bikes for local deliveries, while others use electric eco-vans.
So if this is something that is important to you and you think it can have a positive impact on your brand, speak to couriers about what they're doing to be more eco-conscious.
7. Price
Last but by no means least, you need to consider the price of your courier service. While you want a courier service that is going to offer all the services, security and customer service you want, you also need to consider the costs.
You need to find a balance to ensure you get everything you need from your new courier partner but at an affordable price that suits your budget.
The great news is there are plenty of courier services out there that offer both; it's just about shopping around and doing your research until you find the right one.