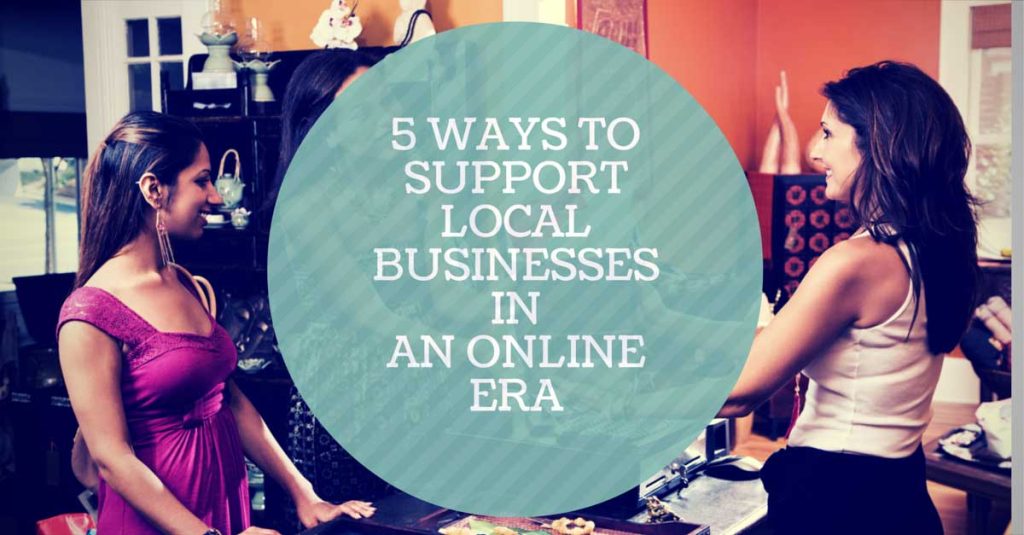 How Can You Support Local Businesses In An Online Era?
It's not just in town that you can support local businesses, you can do it online too. We all know the problems that local businesses have had adapting to the online world. Due to scale and budget large corporations have an advantage over small businesses. These businesses are critical to any local area as the jobs and income that they generate drive the local economy.
We are good at thinking local on the highstreet, but aren't so good when shopping online.  By thinking local online you can help your favourite businesses compete with even the biggest of competitors. Here are 5 ways you can support local businesses in an online world:
1. Think Local When Shopping Online
When you are shopping online before you visit your default websites look for your local shop's website. They might not be Amazon, but chances are you will be able to find what you are looking for and you will be able to arrange a delivery or in store collection. If the website does not provide delivery you can arrange a delivery with NI Parcels from the retailer to your address.
2. Subscribe To Updates
Make sure you don't miss a thing from your favourite local businesses by subscribing to their newsletter and following them on social media. This way you'll know straight away about the latest news from the business as it happens.
3. Tell Your Network About Your Favourite Businesses
Fortunately there is no better way to tell your network about what you love than social media. Sharing content, checking in at their location, posting photographs and engaging with the updates are just some of the ways you can show your network the businesses that you love.
4. Review Your Favourite Businesses
Online reviews are becoming increasingly important in the online customer journey. More and more customers are reviewing businesses online and more and more people are reading these reviews. With platforms such as Facebook and Google increasing the prominence of reviews on their platform now is a great time to show your support and leave a review of your favourite local businesses.
5. Provide Feedback
The online world can be a big place and with limited resources it's not uncommon to see mistakes or areas that could be improved in a small business's web presence. So let them know your feedback by sending a message on social media or email. They'll appreciate your feedback and unlike large companies with many decision makers they will be able to take action quickly.